"Things to Do" Come Early, Stay Late & Explore
By Rosann Baum Milius, PCA Member Collector
I'm very excited that the PCA Convention is being held in Appleton & at the fabulous Bergstrom-Mahler Museum of Glass in Neenah, WI. There are countless additional reasons to come early, stay late & explore this wonderful area. Following are just a few of my favorites. Also, see the link for a broad list of many more things to enjoy both indoors & outdoors in this special part of the US. Mileage from the Hilton Paper Valley, Appleton is noted in ( ). 
---
Paine Art Center & Gardens
1410 Algoma Blvd, Oshkosh, WI. (21 miles) thepaine.org, 920-235-6903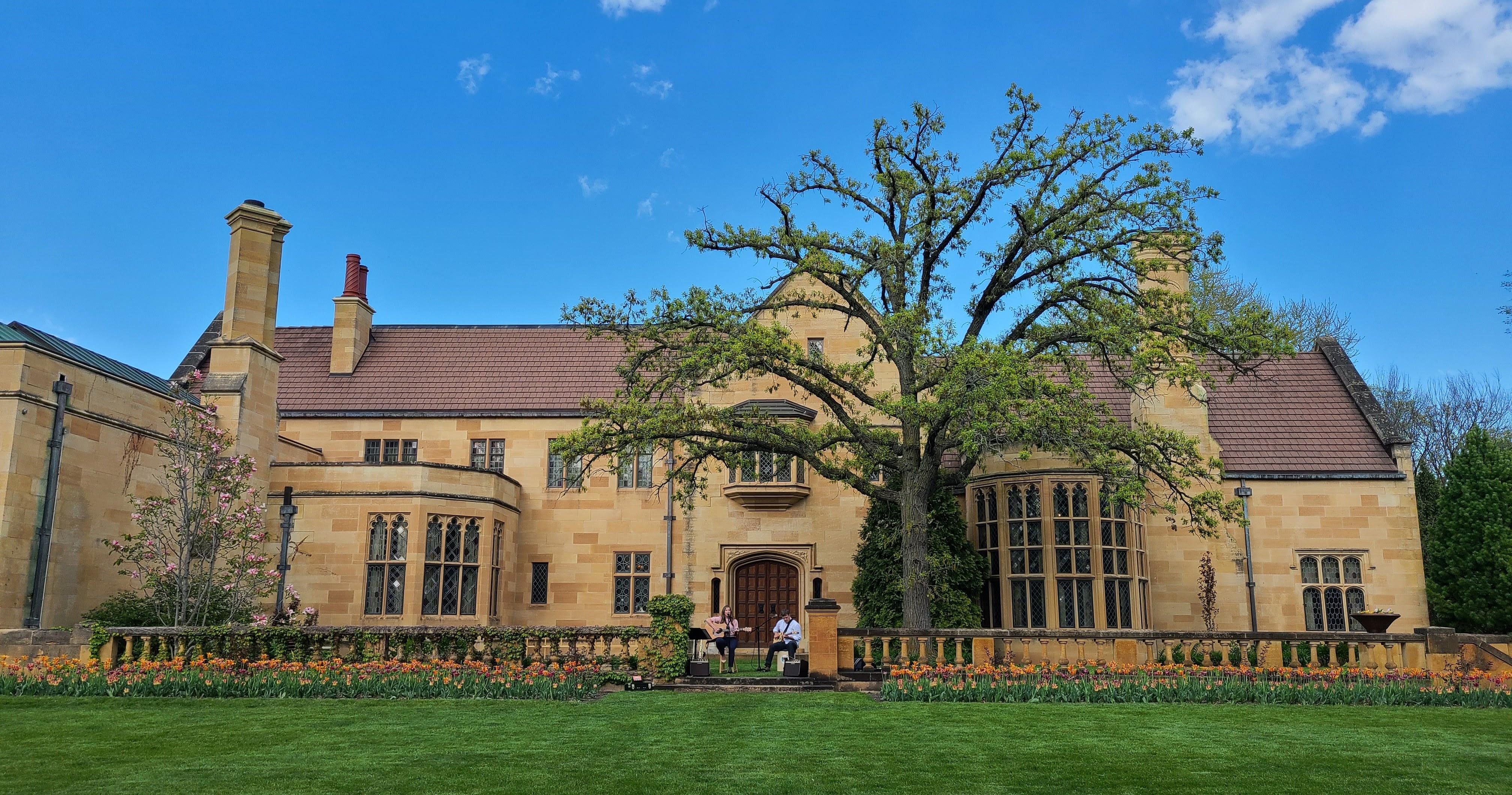 A 1930's historic estate & gallery with beautiful botanical gardens, European-style architecture, art & changing exhibits. Gorgeous spring flowers will be in bloom outside and the exhibit, "Ubuhle Women: Beadwork and the Art of Independence" will run through May 22nd. This exhibit showcases "ndwango", an amazing new form of bead art developed by a community of women in South Africa. A special exhibit, "Paperweights in Bloom: Selections from Bergstrom-Mahler Museum of Glass" will be in the Gothic Gallery through May 22nd as well.  
---
 EAA Aviation Museum
3000 Poberenzy Rd., Oshkosh, WI. (25 miles) eaa.org, 920-426-4800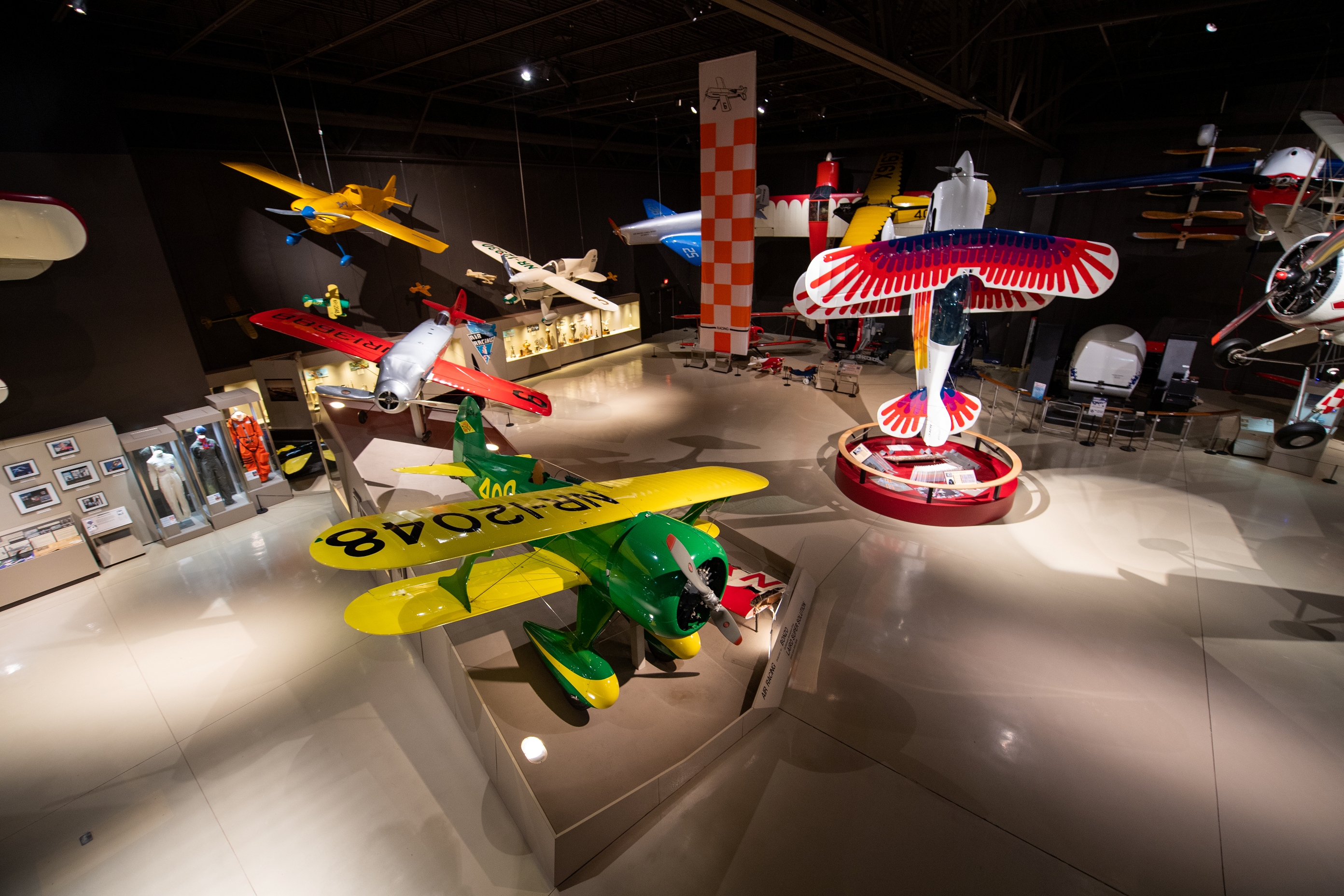 One of the largest aircraft museums in the world focused on aviation's past & future with more than 200 historic, experimental, antique, classic & warbird aircraft along with interesting galleries & displays for all ages. 
---
 History Museum at the Castle & the Life of Harry Houdini
330 E. College Ave., Appleton, WI. (1/2 mile) myhistorymuseum.org, 920-735-9370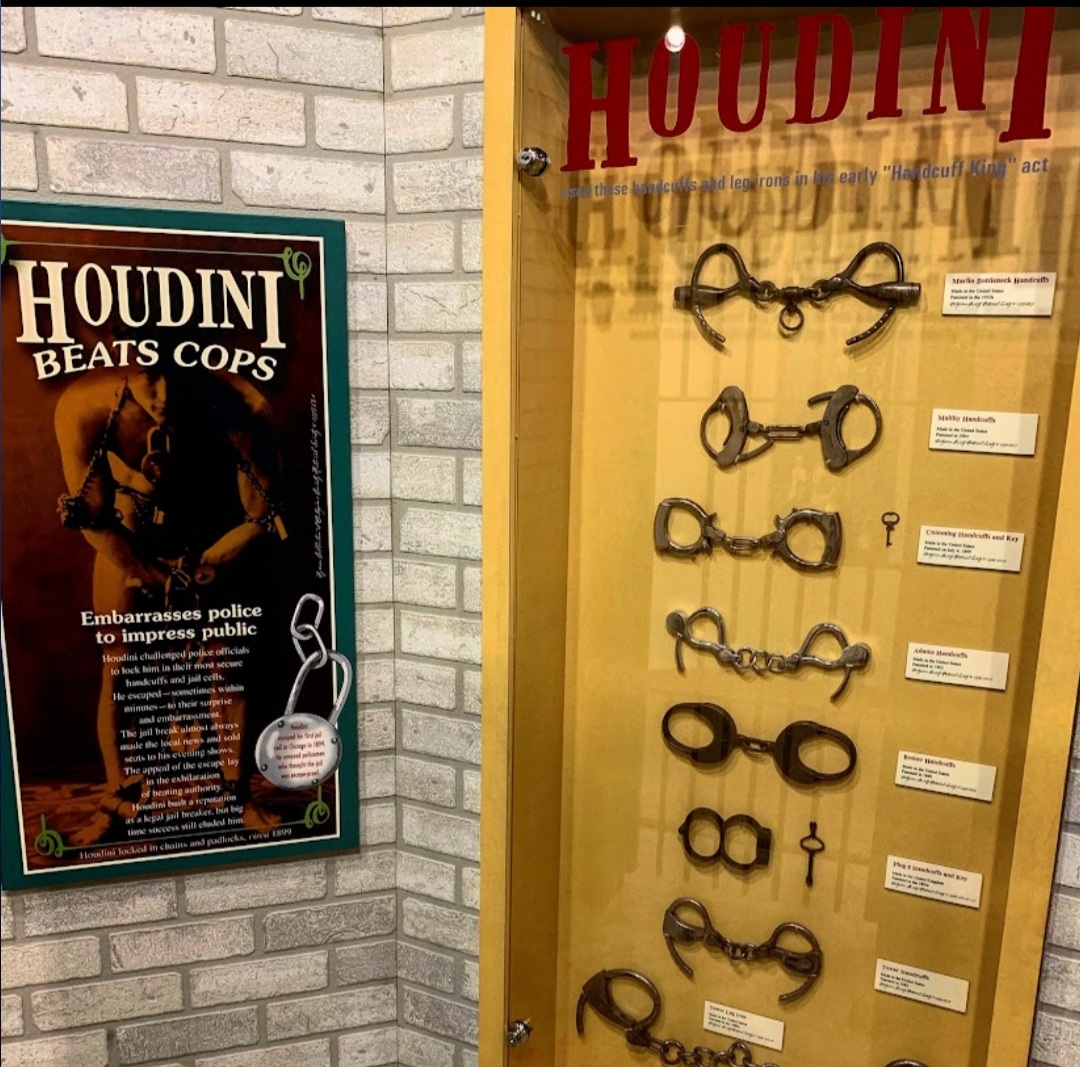 Best known for an exceptional interactive Harry Houdini exhibit that reveals the magician's illusions. The museum also pays tribute to Pulitzer Prize winning author Edna Ferber. Both Harry Houdini & Edna Ferber lived part of their lives in Appleton. Discover the faces and events that define life in the Fox Cities through stories, photographs & artifacts. 2022 marks the 150th anniversary of this museum. 
---
 Visit Glass Artist Studios & Galleries
(Please contact all artists prior to arrange a time to visit)
---

Michael Meilahn Studio & Gallery 
N9268 Hwy M, Pickett, WI. (35 miles) michael-meilahn.com, 920-420-2945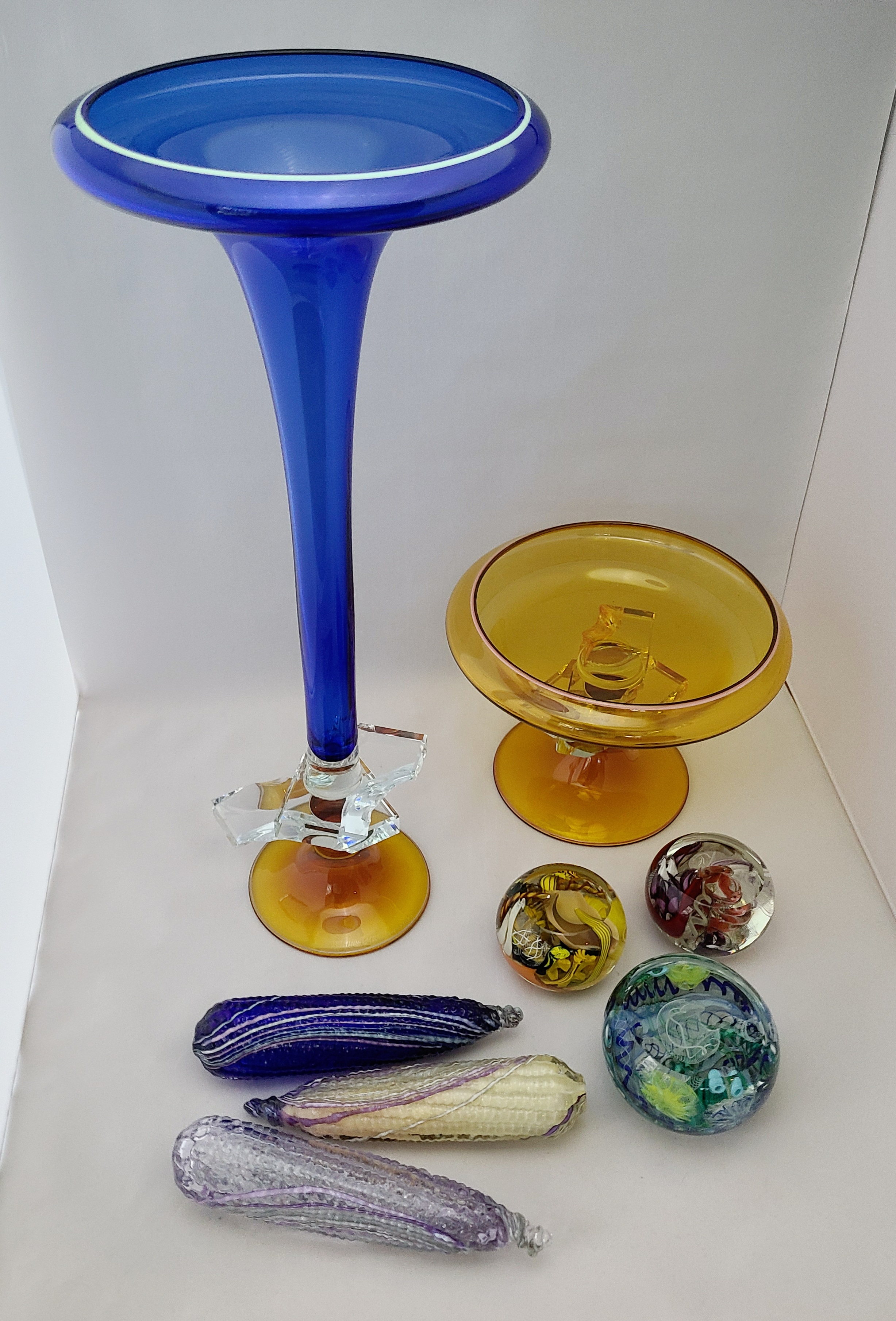 "Primordial Shift: The Art of Michael Meilahn" highlighting Mick's forty-plus year career in glass will be on exhibit at Bergstrom-Mahler Museum of Glass, April 23 through Aug. 21, 2022.  Mick's work reflects his life and lineage of being a crop farmer.
---
 Hunting Studio Glass
W5257 Oak Tree Lane, Princeton, WI. (58 miles) weshuntingglass.com, 920-229-4041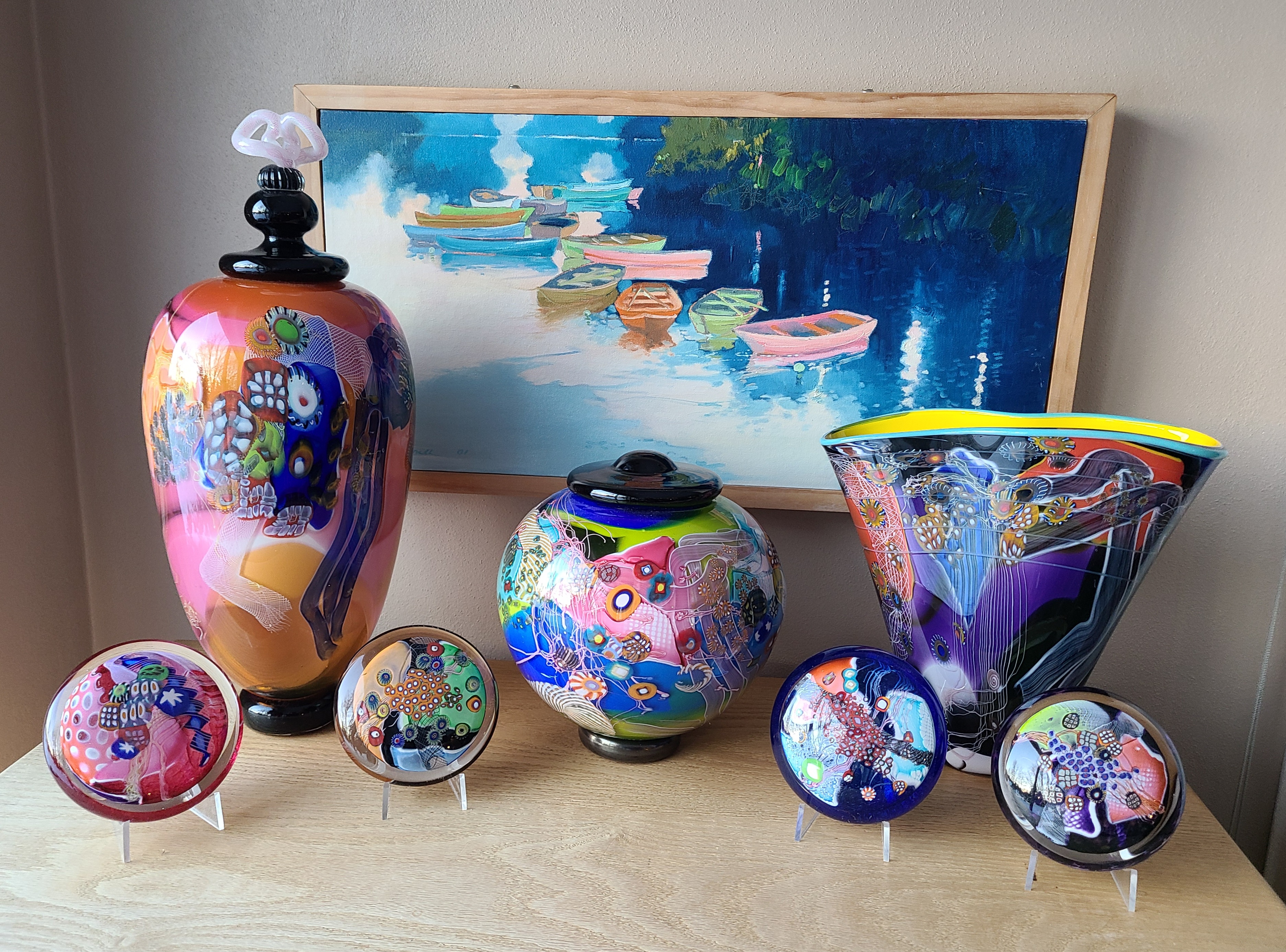 Father & son team, Wes & Wesley Hunting are widely known for their vibrant Colorfield vessels & Optical sculptures inspired by central Wisconsin. 
---
 Popelka Trenchard Gallery & Glass Studio. Door County
64 South 2nd Ave., Sturgeon Bay, WI. (78 miles) popelkaglass.com, stephanietrenchard.com, 920-743-7287
Established in 1997, Popelka Trenchard Glass is a working hot glass studio & fine art gallery in Door County, where internationally known Jeremy Popelka & Stephanie Trenchard work and teach. Their main focus are cast glass sculptures with painted inclusions and murrini blown glass.
---
 Deanna Clayton Art Glass Studio, Gallery & Classroom. Door County 
2571 County Q, Sister Bay, WI. (107 miles) deannaclayton.com, 920-421-1604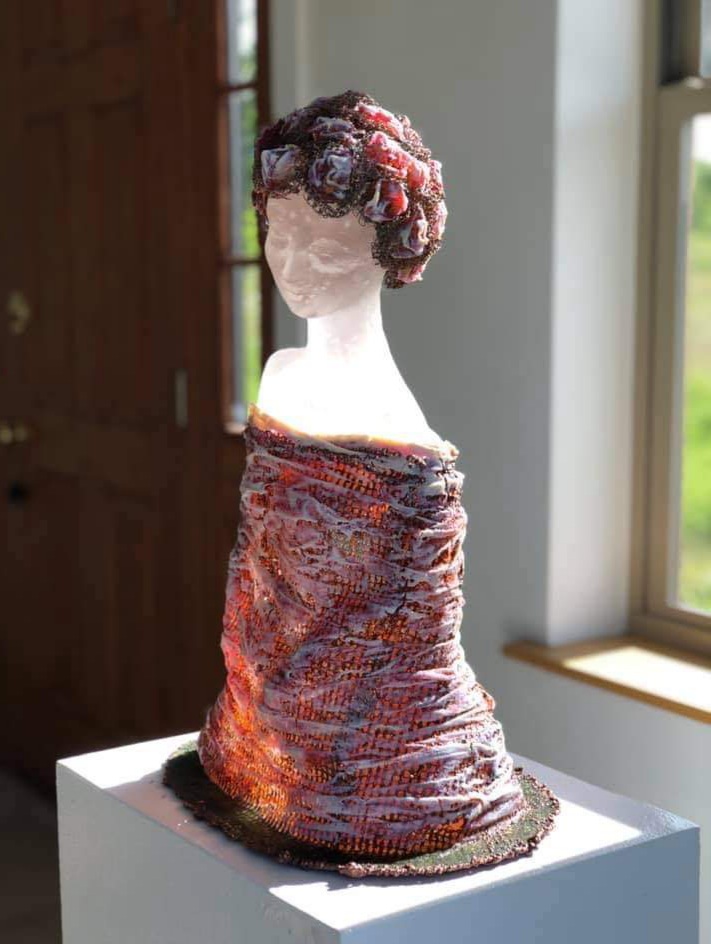 Deanna creates her unique glass sculptures & touching figurative work through the pate de verre glass casting technique. Deanna also teaches her master pate de verre glass casting classes at the Bergstrom-Mahler Museum of Glass. 
---
 K. Allen Gallery & Glass Blowing Studio. Door County
9991 State Hwy 57, Sister Bay, WI (107 miles) k.allengallery.com, 920-421-1694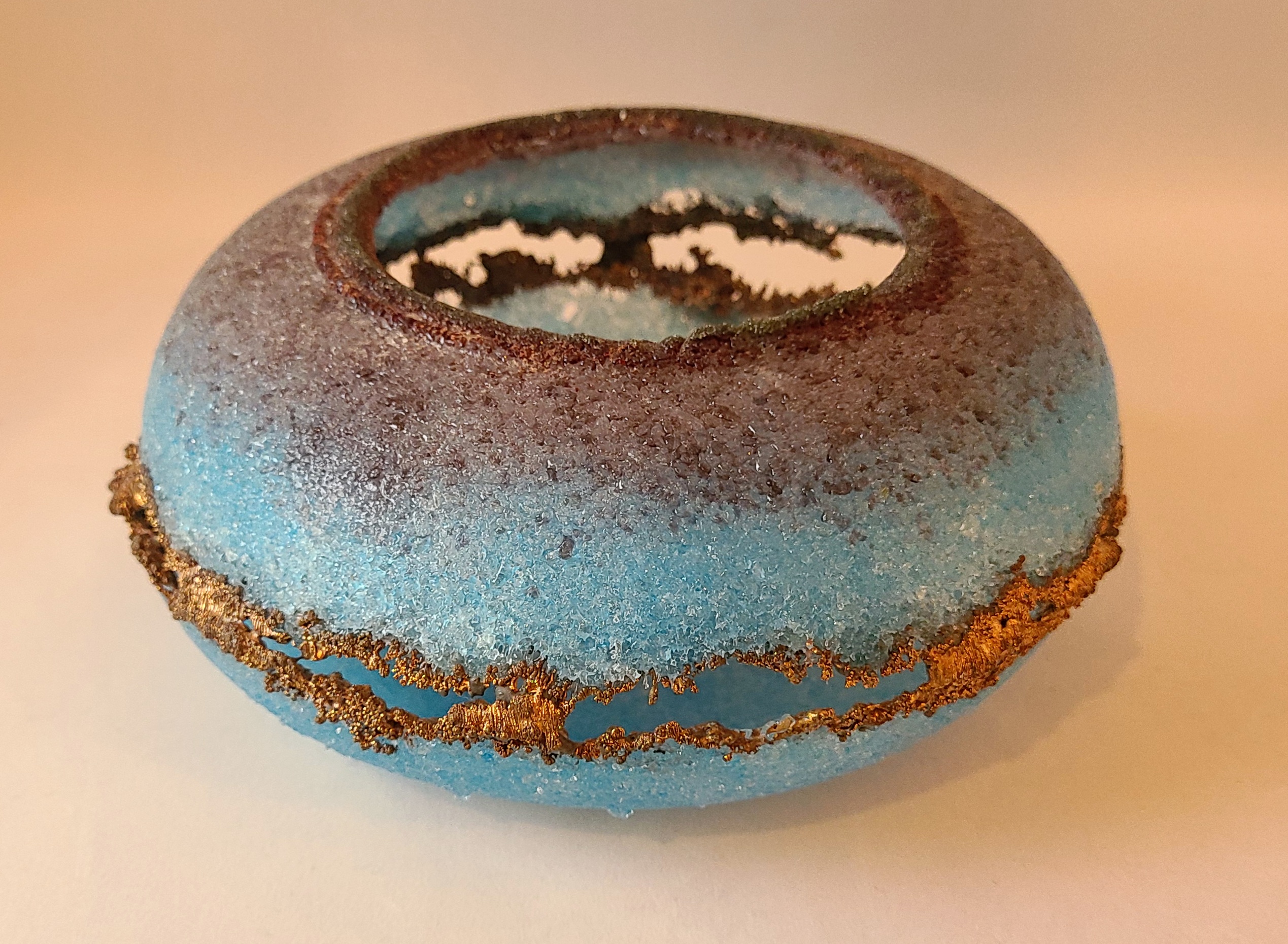 Glass artist Keith Clayton also features a wide variety of nationally known glass artist's work. 
---
  Explore Door County, Wisconsin
Just a 1.5 hour drive from Appleton is Door County, a beautiful art inspired place to explore.  The Door County peninsula is surrounded by the waters of Green Bay & Lake Michigan, it is 80 miles long and 25 miles wide. Nature & hiking can be enjoyed at 5 picturesque state parks & numerous beaches. View the 11 light houses that guided ships of the past & present. Visit over 100 art galleries & working artist studios. Enjoy the tastes & flavors of Door County at countless charming restaurants, wineries breweries & distilleries. For more fun & adventure take a 5 mile ferry ride off the tip of the Door to Washington Island, with the Midwest's largest lavender farm and scenic smooth stone shores. Numerous resorts and quaint Bed & Breakfasts are available in Door County for a relaxing get-a-way.