Travel to the 2022 PCA Convention in Appleton, WI
By Steve Richardson, PCA Outreach Director

 

It's not too early to start thinking about how you plan to get to the PCA convention in Appleton/Neenah, Wisconsin next May.  The convention is going to be great and, as they say, getting there is half the fun. This time it's more fun than usual. Appleton is in a lovely area but, as we often tell people who travel in this part of the world, it is equally distant from everywhere. That means you have a rare chance to see some very pretty parts of the USA on your way to the convention. This part of the world was covered by continental glaciers until about 10,000 years ago. As they retreated, they left a blanket of moraine that is now rolling, productive farmland, dotted by shallow lakes and woods. Northern Wisconsin has some of the finest vacation spots in the Midwest.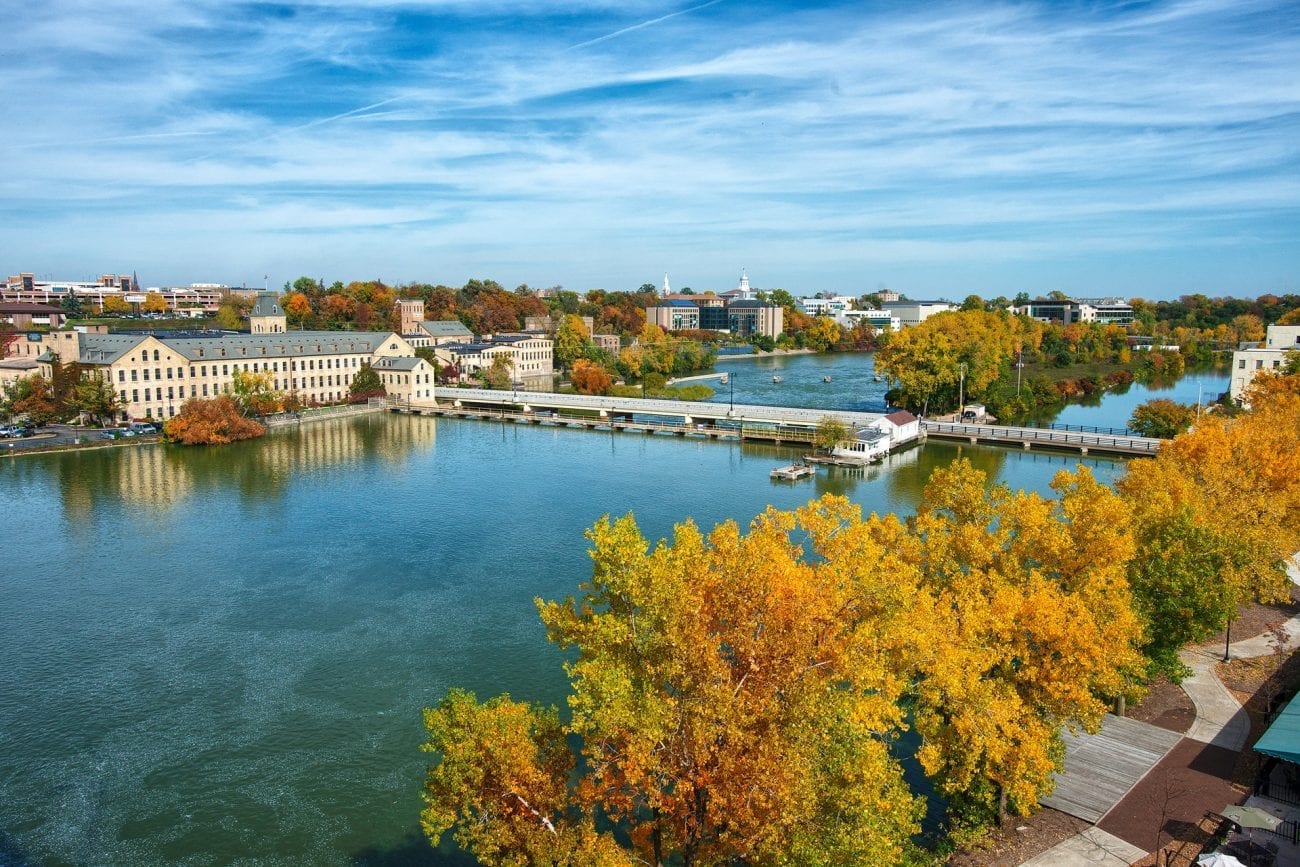 I suspect that many PCA members will travel by air, especially if they are coming from far away. Flying is arguably the fastest way to go, but driving may be cheaper and you will see more of the countryside.  So, what are your options?
If you fly:
Appleton International Airport ( Yes, it does welcome flights from Canada, which makes it "international") is just three miles outside of town.  You can get there on American, United, or Delta airlines. It's very convenient, and there's regular shuttle service to the convention hotel. That's probably your easiest bet.
Green Bay Airport is about a half hour's drive away, to the northeast.  It's a slightly larger airport, serving a slightly larger city, so it has a few more daily flights. The same three airlines serve that airport, plus Frontier, Southwest, and Sun Country. ( Football fans will recognize Green Bay's Lambeau Field as the home of the Green Bay Packers.) You can get a taxi from the airport to the Amtrak station and, from there, take a bus to Appleton (twice a day), or you can rent a car and enjoy a leisurely drive.
Milwaukee Airport is quite a bit farther away but much larger, so it offers more daily flights.  There's regular bus service from the Amtrak station there to the Amtrak station in Appleton, three times a day. Or, again, you can rent a car and make the two-hour drive north.
Flying to any of those airports may mean making connections from Chicago or Minneapolis, which are the big hub airports in the region. Your flights from there will be on smaller regional aircraft, which give you an excellent view of the land. It's pretty country from the air.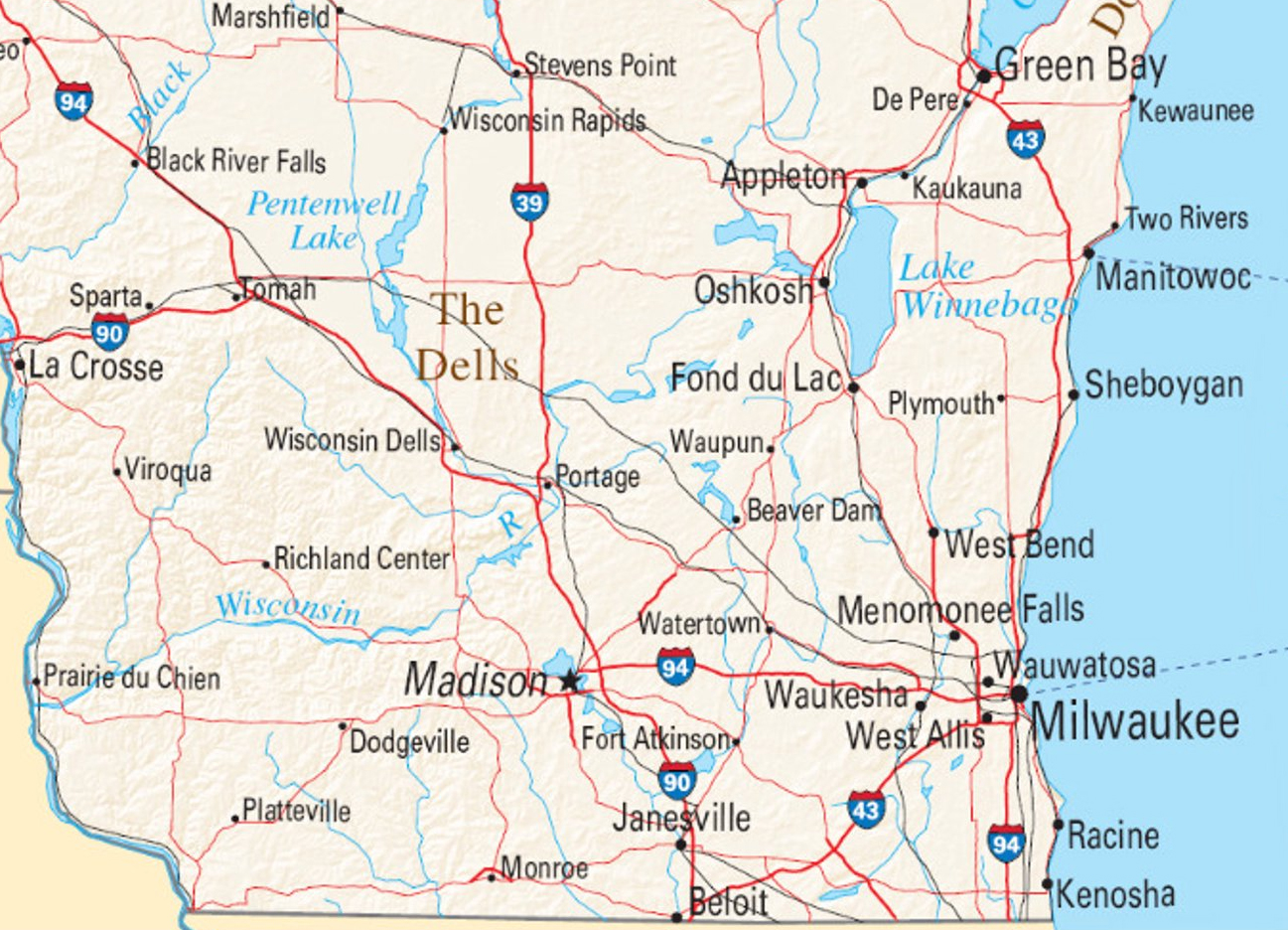 If you drive:
Your other major option is to travel by car. Those of us who live in the Midwest are used to driving long distances and we have long since discovered the major routes (Interstates 80 and 90 that run east-west and I-35 that runs north from Texas to Duluth, MN).  If you come from any other part of the country on one of those routes, you'll get close enough to Appleton to make it the rest of the way on more bucolic state highways. In fact, if you really like Interstates and have made it as far as Milwaukee, you can get right to town on Interstate 43.
The major challenge if you are driving from the east is Chicago.  I've tried all the major paths over the years, and they are all busy.  Interstate 90, which your GPS will almost certainly choose for you, takes you right through the middle of the city. I usually avoid it unless I am in a hurry and have Cathy riding beside me to watch for signs, but you get to see one of America's great cities close up on that route.  I've seen a lot of Chicago over the years, so I often follow signs instead to Interstate 80, which loops around the south of the city and then connects to I-294 and heads north. It's still busy but the road is wide and fast.
If you really want to avoid Chicago altogether, come across Interstate 74 from Indianapolis and connect with I-39 at Bloomington. That gets you into Wisconsin without any big city traffic. It also has the advantage that there are no tolls on the route except for the last 30 miles or so.
Tolls?  Yes, people coming from the west (except those in Kansas) don't know about the system of toll roads in the east. Interstate 80/90, which runs from New England, across New York (or Pennsylvania), Ohio, and Indiana, is a major toll road. If you don't already have a remote transponder for your car, get one on line from the highway department in any state along the way. All toll roads recognize the transponders from each of the states. (If you do have a transponder, don't forget to bring it, as I did recently.  It's not hard to get a replacement, but it's a nuisance.)
Finally, for our PCA colleagues in Toronto or anyone else who wants a lovely vacation trip, I recommend thinking about the long drive north to Sudbury and then west across Michigan's upper Peninsula and south toward Green Bay.  I made that drive with a friend in 1965 – my first solo long-distance trip without parents – and still remember it as a beautiful time.  It's hard to beat spring in the north woods.