Museums & Points of Interest  
---
Bergstrom-Mahler Museum of Glass
165 N. Park Ave., Neenah, WI. (8 miles) bmmglass.com, 920-751-4658

Experience the art, history & science of glass in a fabulous quaint museum. The BMMOG holds the largest, most representative collection of glass paperweights in the world, totaling nearly 5,000 objects. Also, see magnificent art glass from antique Germanic glass to contemporary sculpture & more. The gift shop is filled with unique glass treasures, all purchases in the gift shop supports museum programming for youth & adults.  Art classes and experiences are available for all ages & levels. 
---
 Paine Art Center & Gardens
1410 Algoma Blvd, Oshkosh, WI. (21 miles) thepaine.org, 920-235-6903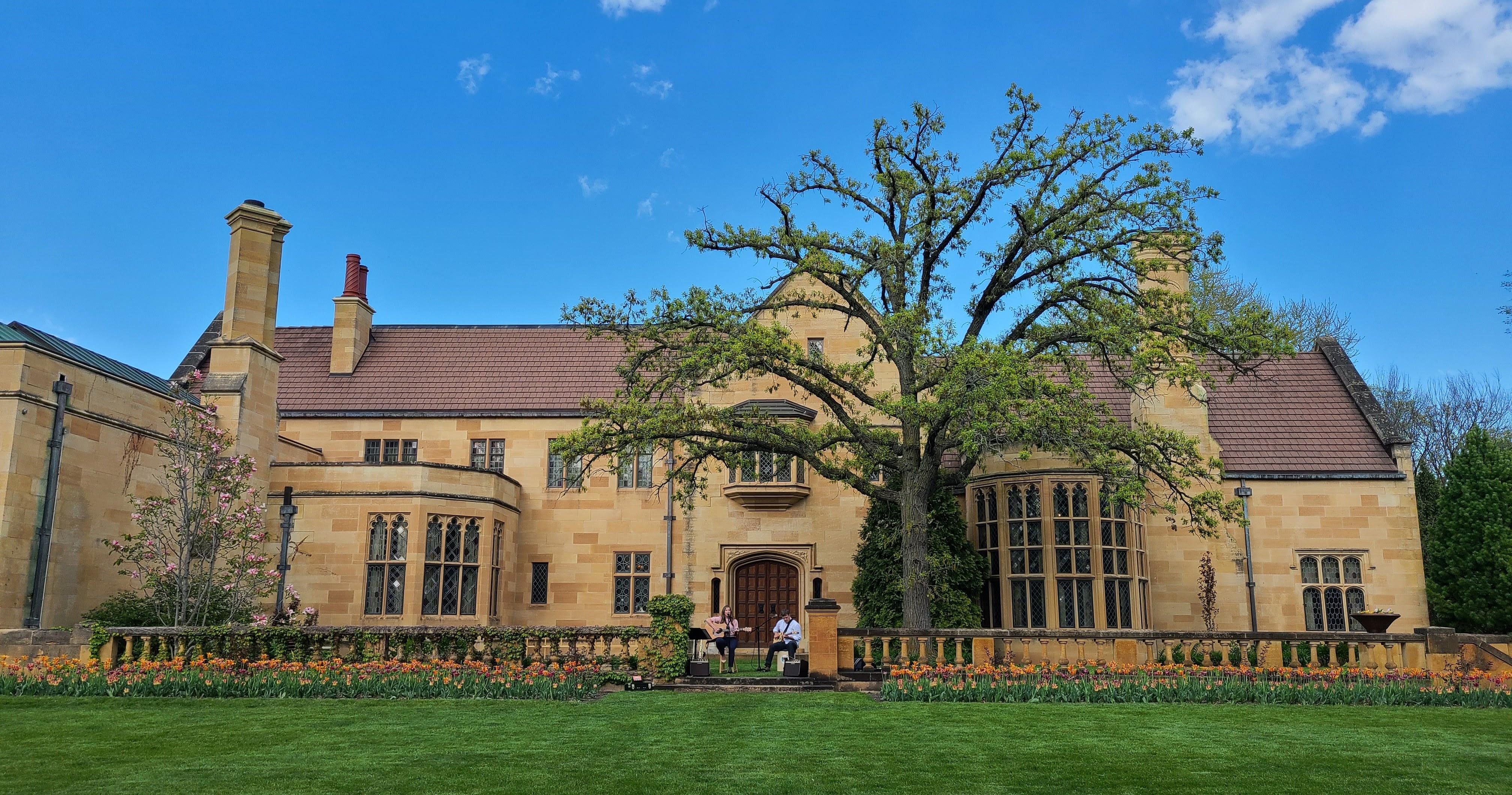 A 1930's historic estate & gallery with beautiful botanical gardens, European-style architecture, art & changing exhibits. Gorgeous spring flowers will be in bloom outside and the exhibit, "Ubuhle Women: Beadwork and the Art of Independence" will run through May 22nd. This exhibit showcases "ndwango", an amazing new form of bead art developed by a community of women in South Africa. A special exhibit, "Paperweights in Bloom: Selections from Bergstrom-Mahler Museum of Glass" will be in the Gothic Gallery through May 22nd as well.  
---
EAA Aviation Museum
3000 Poberenzy Rd., Oshkosh, WI. (25 miles) eaa.org, 920-426-4800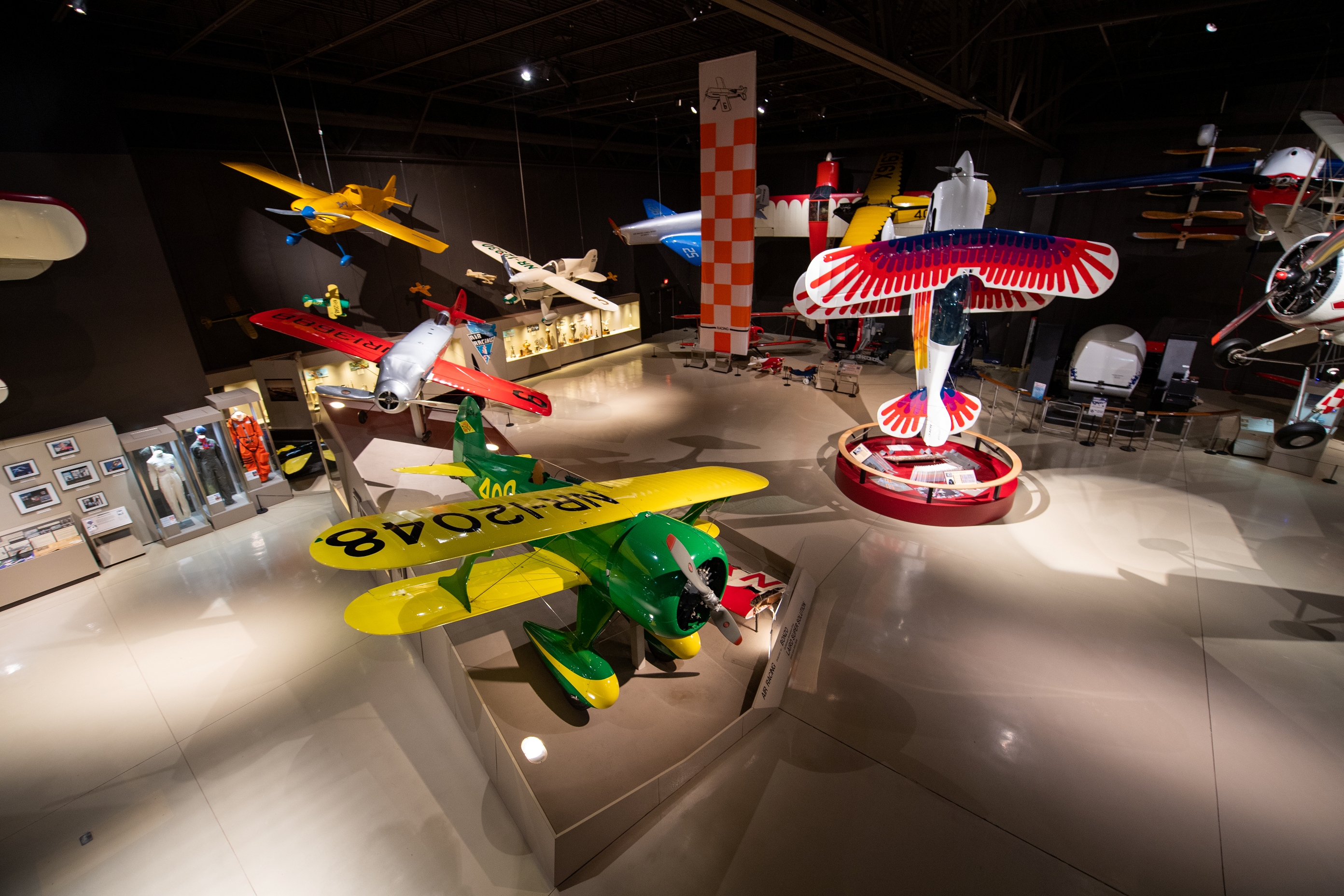 One of the largest aircraft museums in the world focused on aviation's past & future with more than 200 historic, experimental, antique, classic & warbird aircraft along with interesting galleries & displays for all ages. 
---
 History Museum at the Castle & the Life of Harry Houdini
330 E. College Ave., Appleton, WI. (1/2 mile) myhistorymuseum.org, 
920-735-9370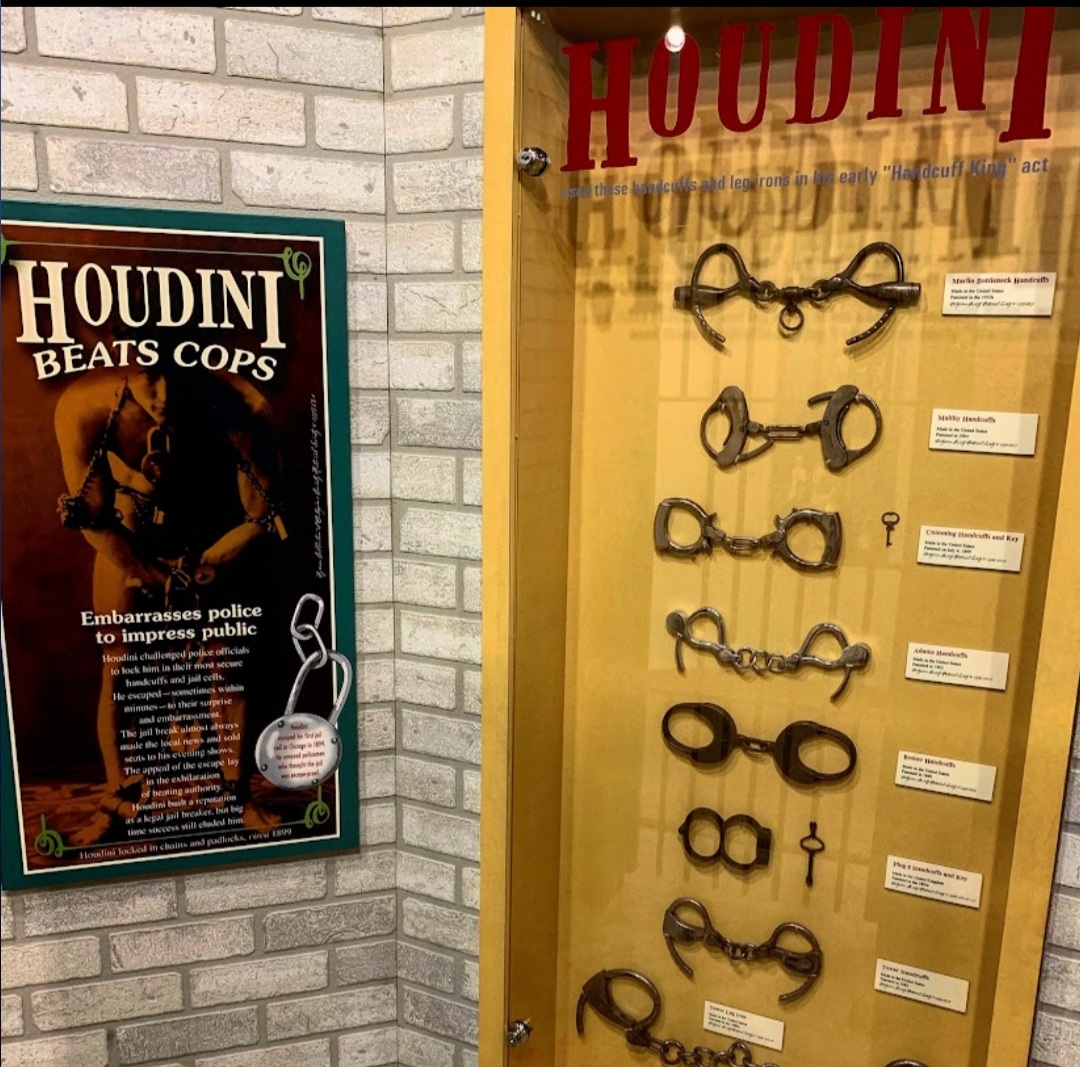 Best known for an exceptional interactive Harry Houdini exhibit that reveals the magician's illusions. The museum also pays tribute to Pulitzer Prize winning author Edna Ferber. Both Harry Houdini & Edna Ferber lived part of their lives in Appleton. Discover the faces and events that define life in the Fox Cities through stories, photographs & artifacts. 2022 marks the 150th anniversary of this unique museum. 
---
Hearthstone Historic House Museum
625 W. Prospect Ave., Appleton, WI (1 mile) hearthstonemuseum.org, 
920-730-8204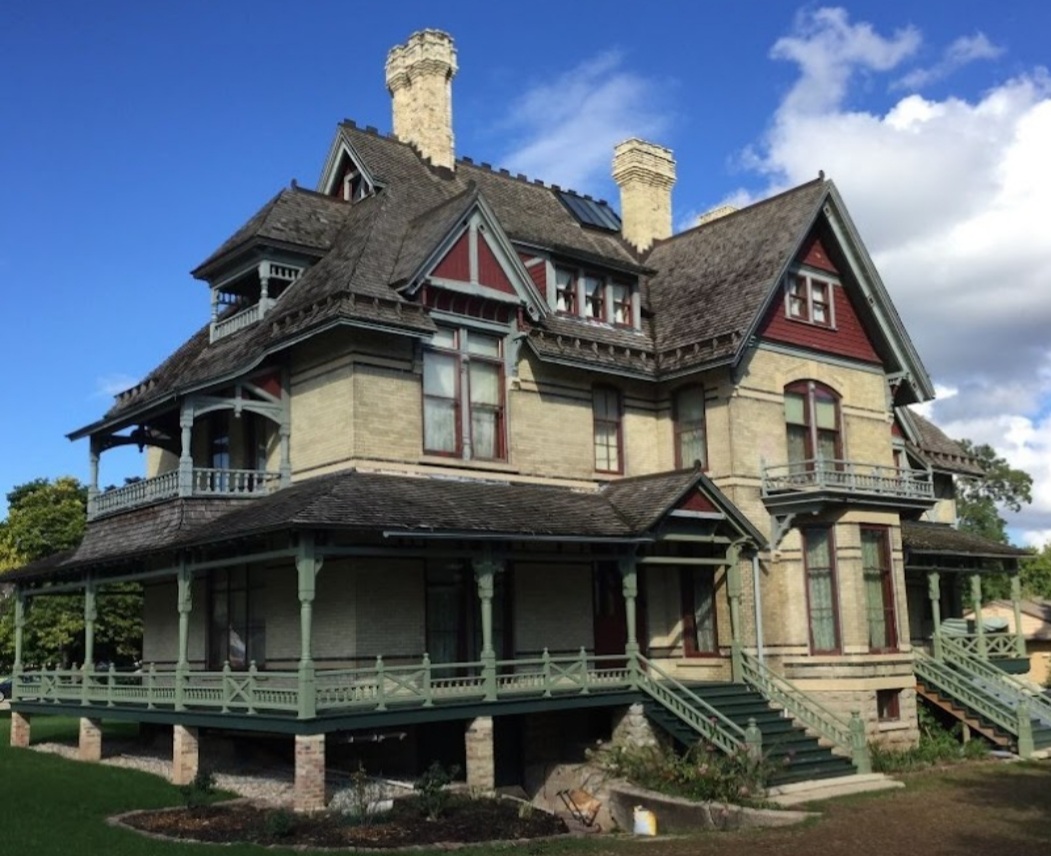 The first private residence in the world to be illuminated using an Edison hydroelectric station in 1882. A lovely restored Victorian house museum with beautiful interiors & collections of the original 1882 artifacts. 
---
Paper Discovery Center
425 W. Water St., Appleton, WI. (1 mile) paperdiscoverycenter.org, 
920-380-7491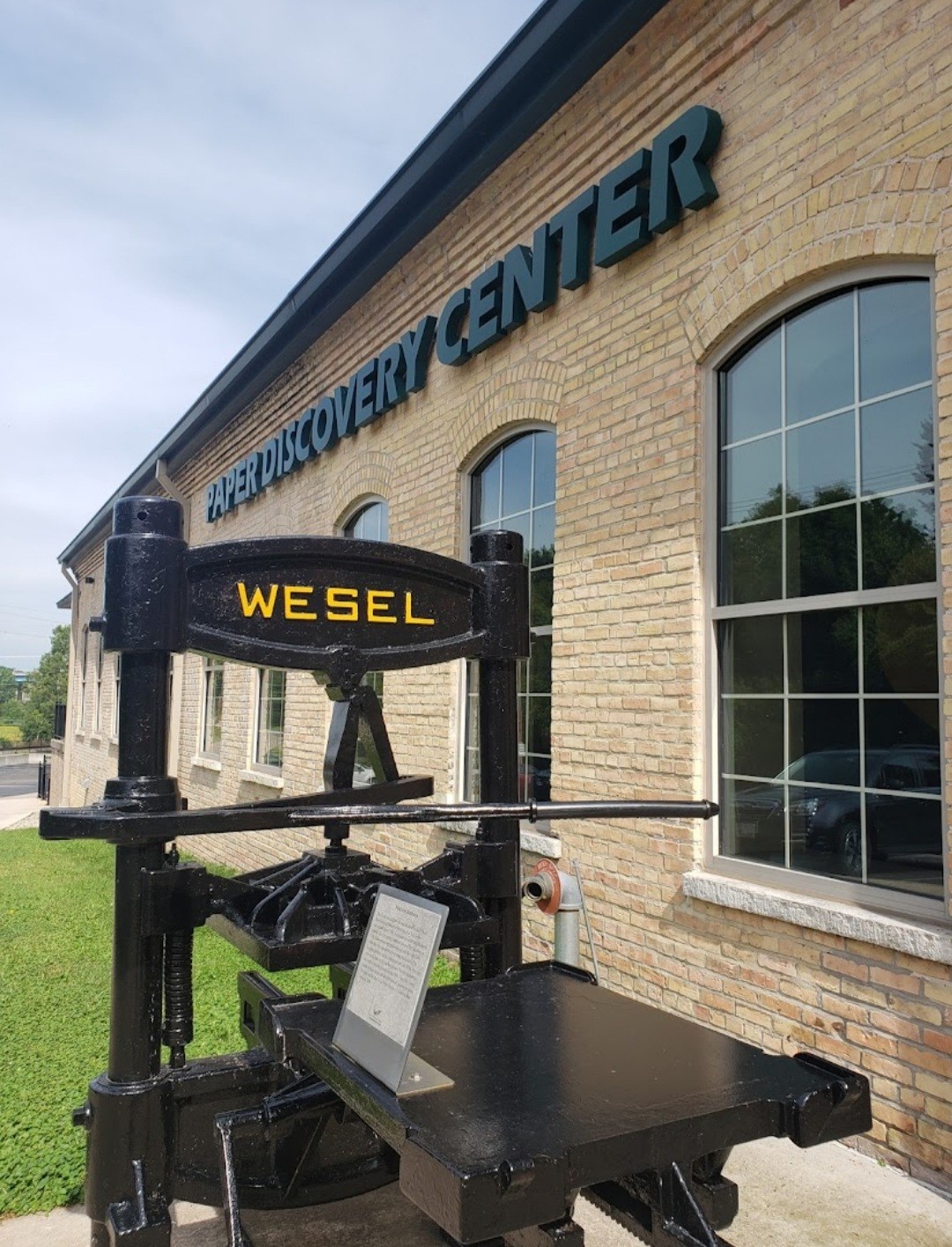 The Fox Cities premiere riverfront science center focused on how the Fox River influenced & powered the paper industry. Located in the historic Atlas Paper Co. factory. 
---
The Trout Museum of Art
111 W. College Ave., Appleton, WI. (2 blocks) troutmuseum.org, 920-733-4089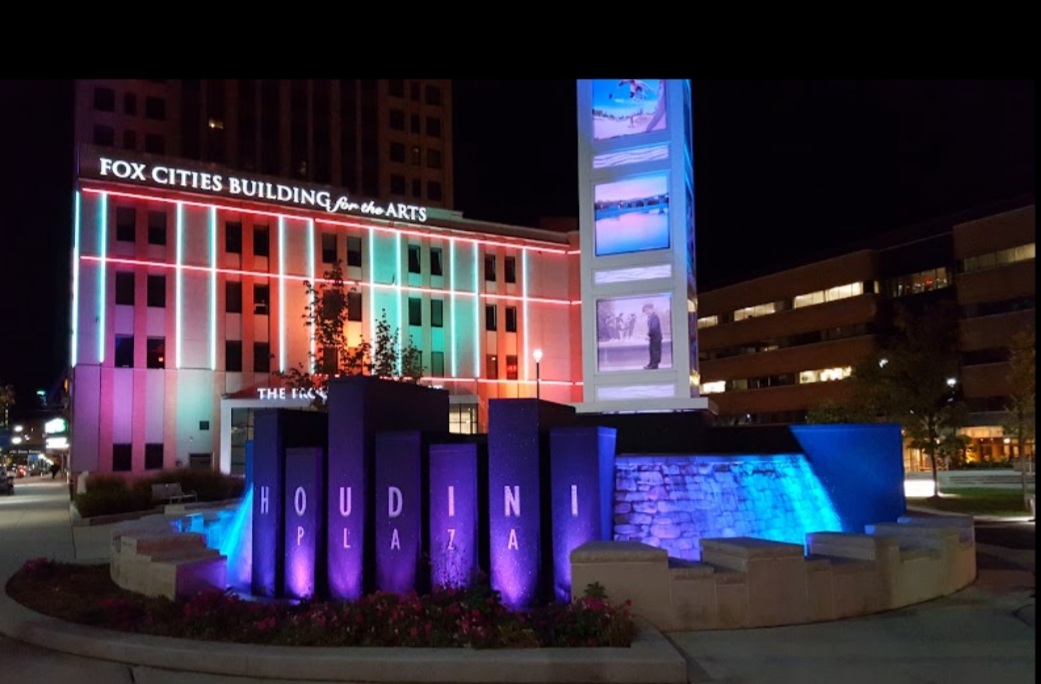 Frequent changing exhibits of regional, national & international visual art. The Trout Collection is an eclectic mix of over 180 international works of paintings, sculptures and other decorative objects representing over 400 years of art history. 
---
Weis Earth Science Museum
1478 Midway Rd., Menasha, WI. (3 miles) uwosh.edu/weis/  
920-832-2925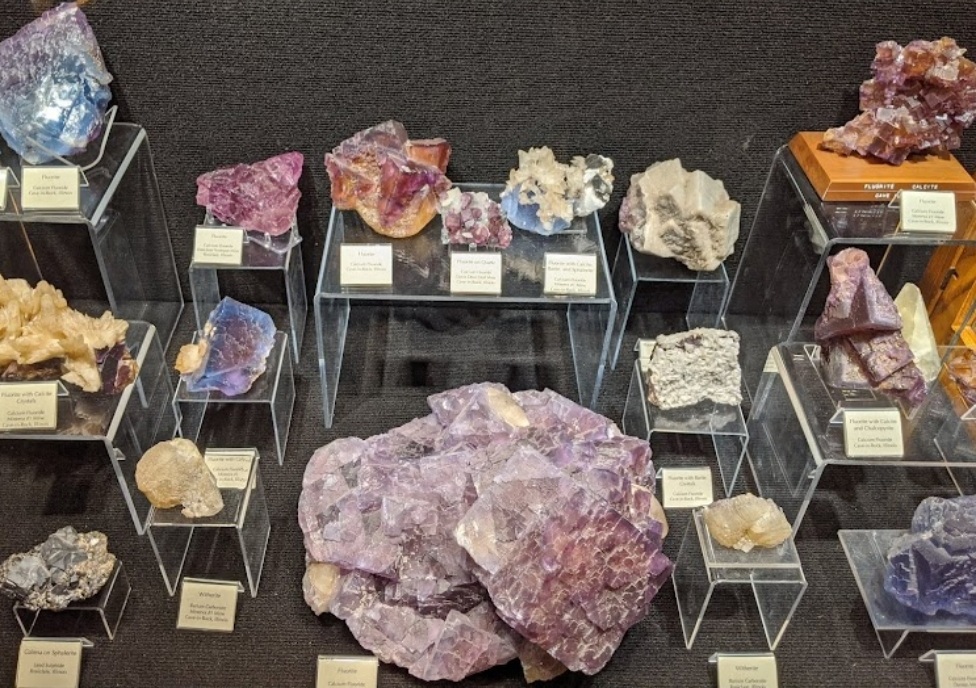 The official Mineralogical Museum of Wisconsin. Located at the Univ of WI-Oshkosh, Fox Cities Campus. Focused on Wisconsin geology and its mining history with marvelous minerals & fabulous fossils on display.
---
Barlow Planetarium
1478 Midway Rd., Menasha, WI. (3 miles) uwosh.edu/barlow/ 
920-832-2848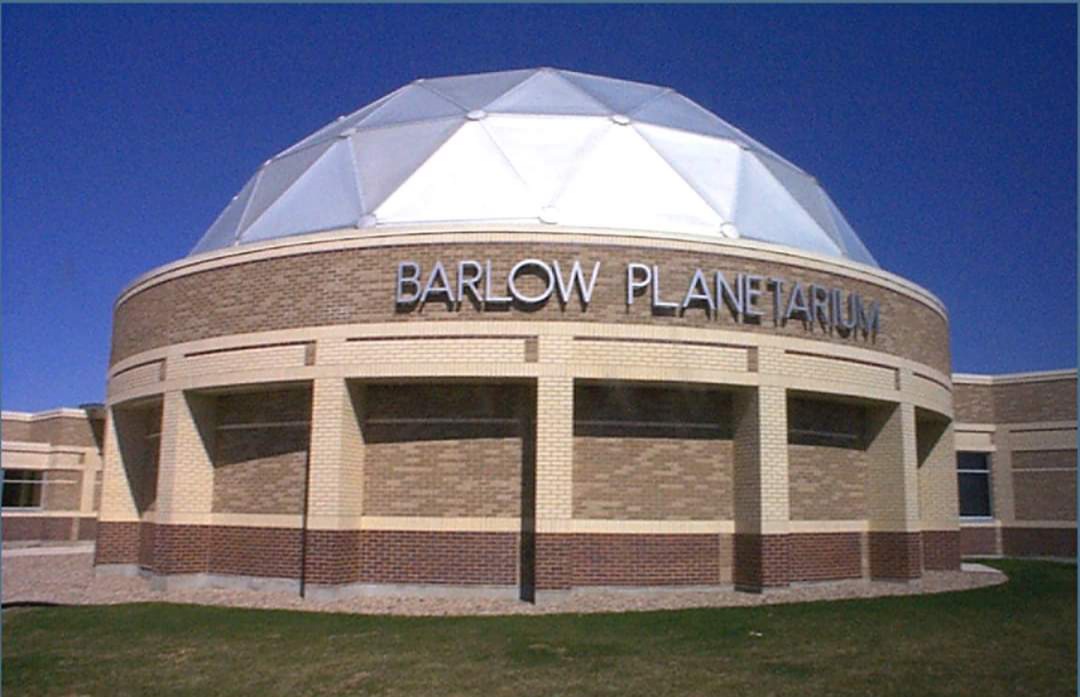 Located at the Univ of WI-Oshkosh, Fox Cities Campus. The first major planetarium in Wisconsin. A world-class facility for exploring the night sky and a laser light show via exciting 3-D. 
---
Oshkosh Public Museum
1331 Algoma Blvd, Oshkosh, WI. (20 miles) oshkoshmuseum.org, 920-236-5799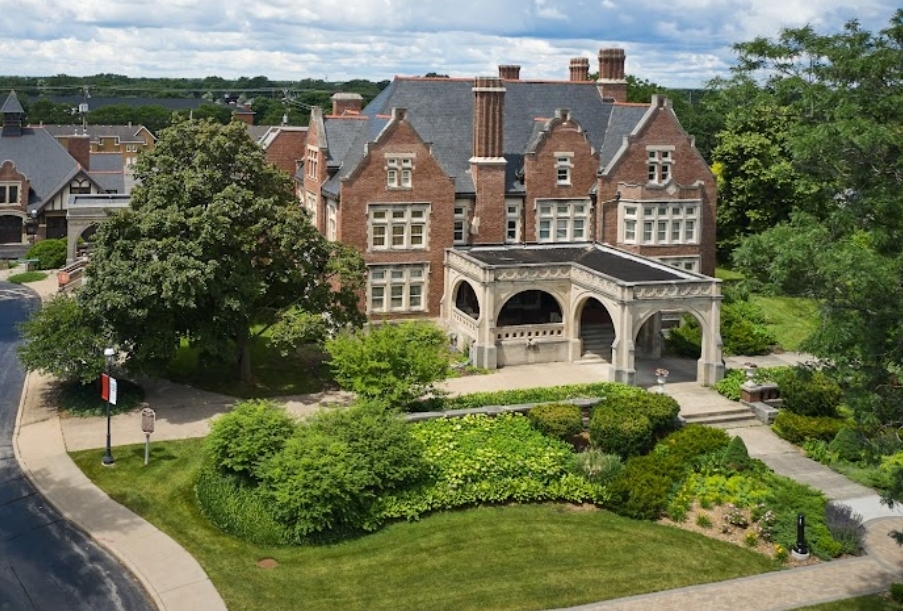 Located in a historic 1908 home with beautiful Tiffany designed features. Dedicated to show what the Lake Winnebago region has to offer with almost 300,000 objects in their historic collection. 
---
MToxins Venom Lab & Education Institute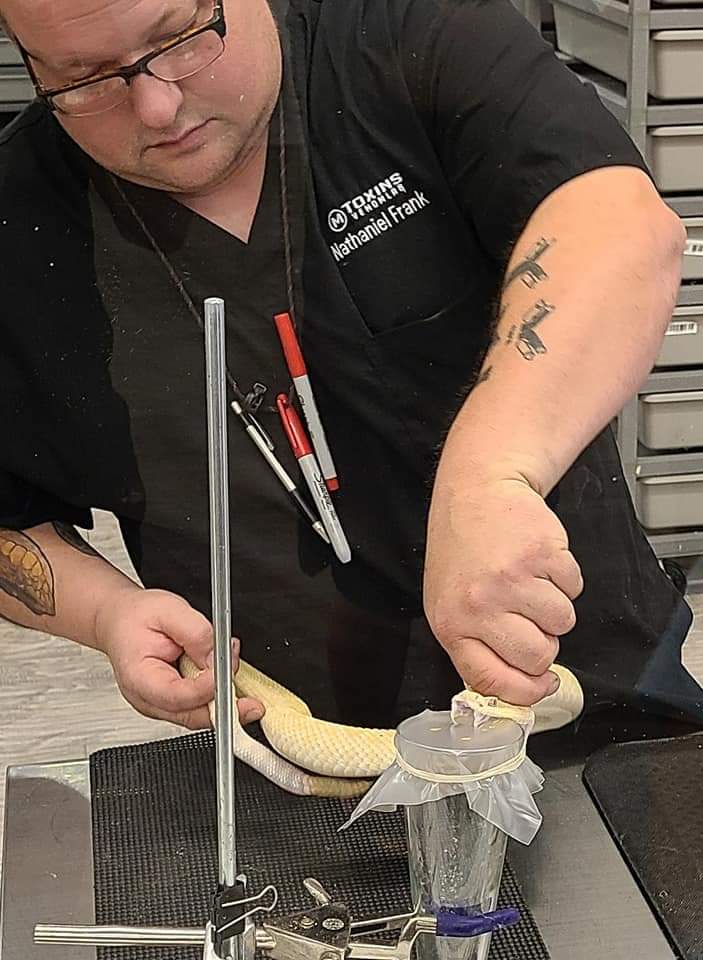 717 Oregon St., Oshkosh, WI. (22 miles) mtoxins.com 920-267-8073
The mission of MToxins is to provide the highest quality, ethically collected venoms available worldwide, to assist in creating lifesaving antivenoms, and to educate and inspire future generations of scientists, to help continue the study & conservation of these animals. Over 600 snakes that are milked for their venom, an amazing process to watch, safely behind glass. They also care for a bald eagle & owls that can't live in the wild due to injuries. 
---
Little Chute Windmill
130 W. Main St. Little Chute, WI. (6 miles) 920-788-2629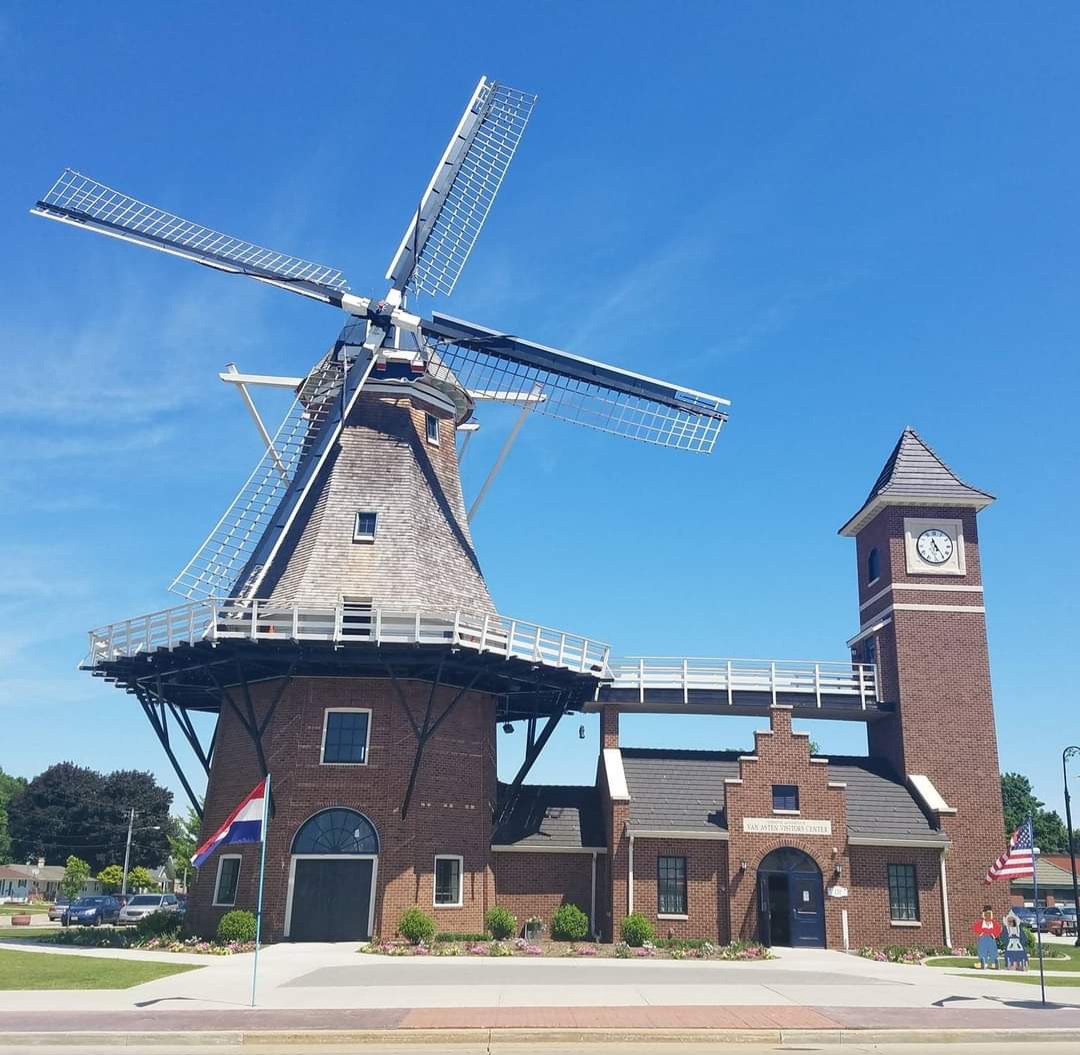 The Little Chute Windmill & visitor center is an authentic functioning wooden Dutch smock mill. The windmill is a tribute to the Dutch heritage of the village. The windmill was built in Holland, taken apart, moved to Little Chute, WI and reassembled. 
---

Green Bay Packers American Football Team, Lambeau Field Stadium
1265 Lombardi Ave., Green Bay, WI. (50 miles) packers.com, 920-569-7500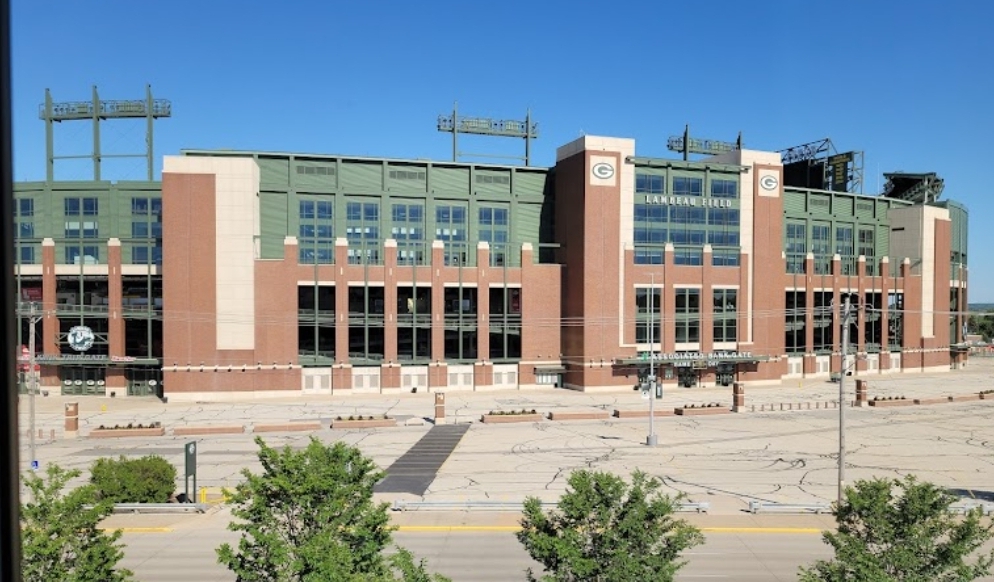 Stadium Tours, Hall of Fame, & Pro Shop of the legendary Green Bay Packers. The 3rd oldest franchise in the NFL, dating back to 1919, it is the only non-profit, community-owned major league professional sports team based in the United States. 
---
Door County Maritime Museum
120 N. Madison Ave., Sturgeon Bay, WI. (78 miles) dcmm.org 
920-743-5958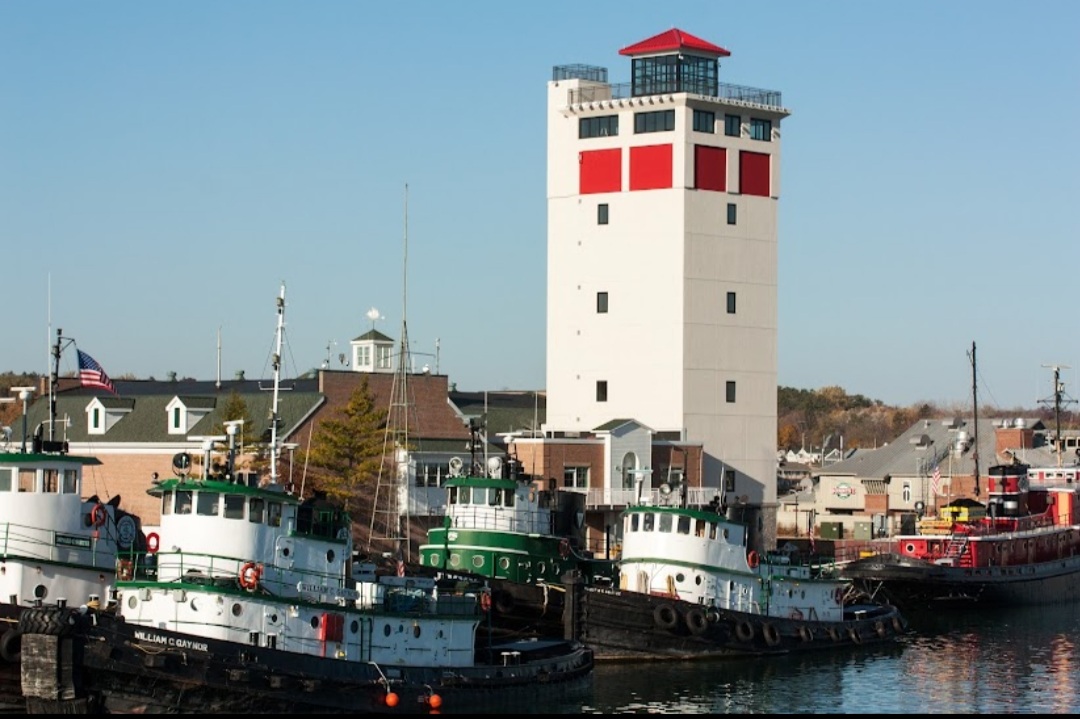 Located along Sturgeon Bay waterfront the museum showcases the area's rich maritime roots. The museum features interactive exhibits & tours of the restored 1919 Great Lakes tugboat John Purves. Also, see expansive views of Sturgeon Bay from the 118 ft. tall Maritime Lighthouse Tower.
---
Wisconsin Maritime Museum, WWII Submarine USS Cobia 
75 Maritime Dr., Manitowoc, WI. (44 miles) wisconsinmaritime.org, 
920-684-0218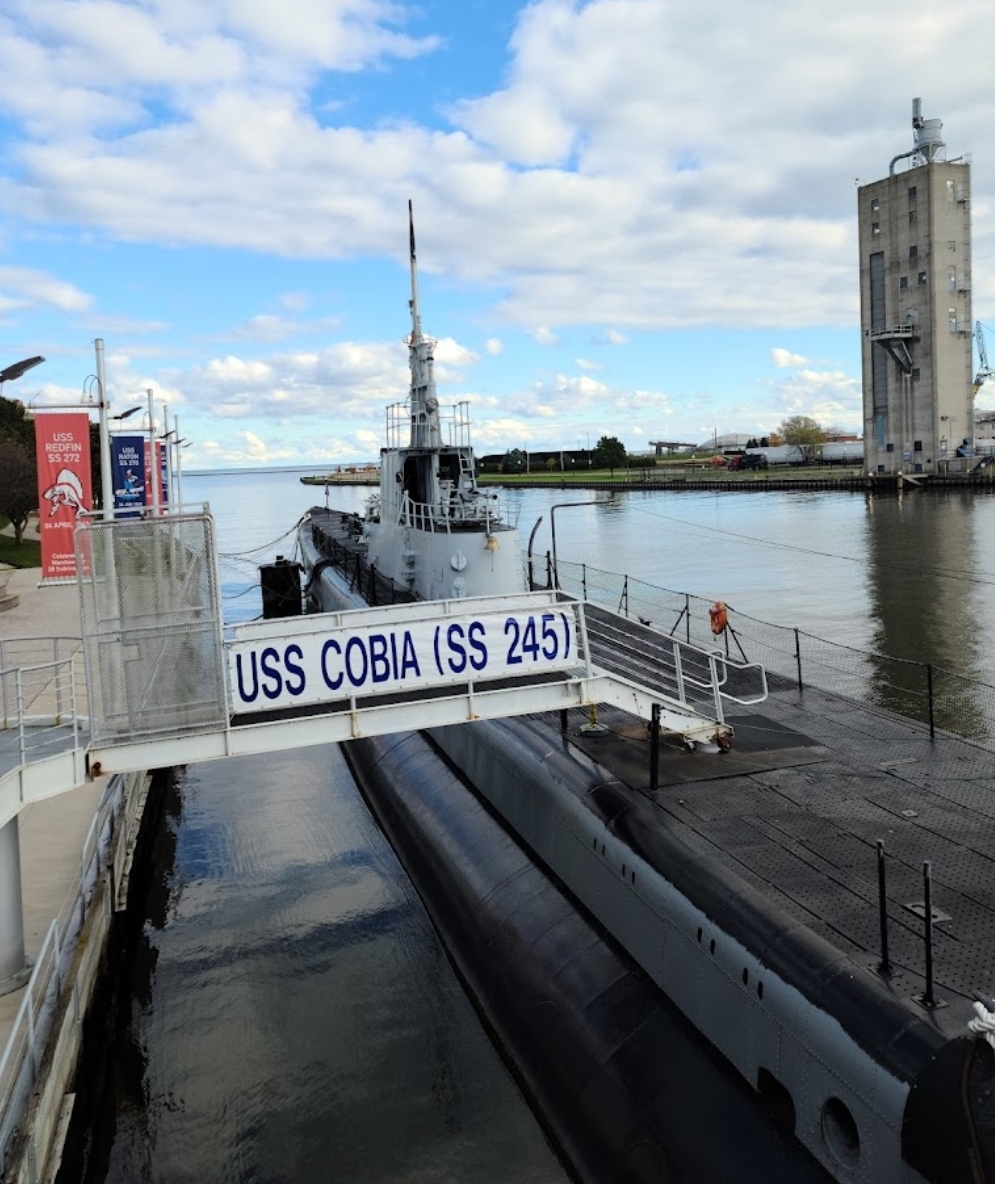 Located on the shores of Lake Michigan in the port & shipbuilding city of Manitowoc the museum preserves & teaches about the maritime history of the Great Lakes. It also commemorates the role Manitowoc Shipbuilding Company played in building the Gato & Balao-class submarines & landing craft that were used to fight in WWII. The US Navy donated the USS Cobia submarine, it is berthed & available for visitors & overnight guests.
---
Museum of Wisconsin Art, MOWA
205 Veterans Ave, West Bend, WI. (75 miles) wisconsinart.org, 262-334-9638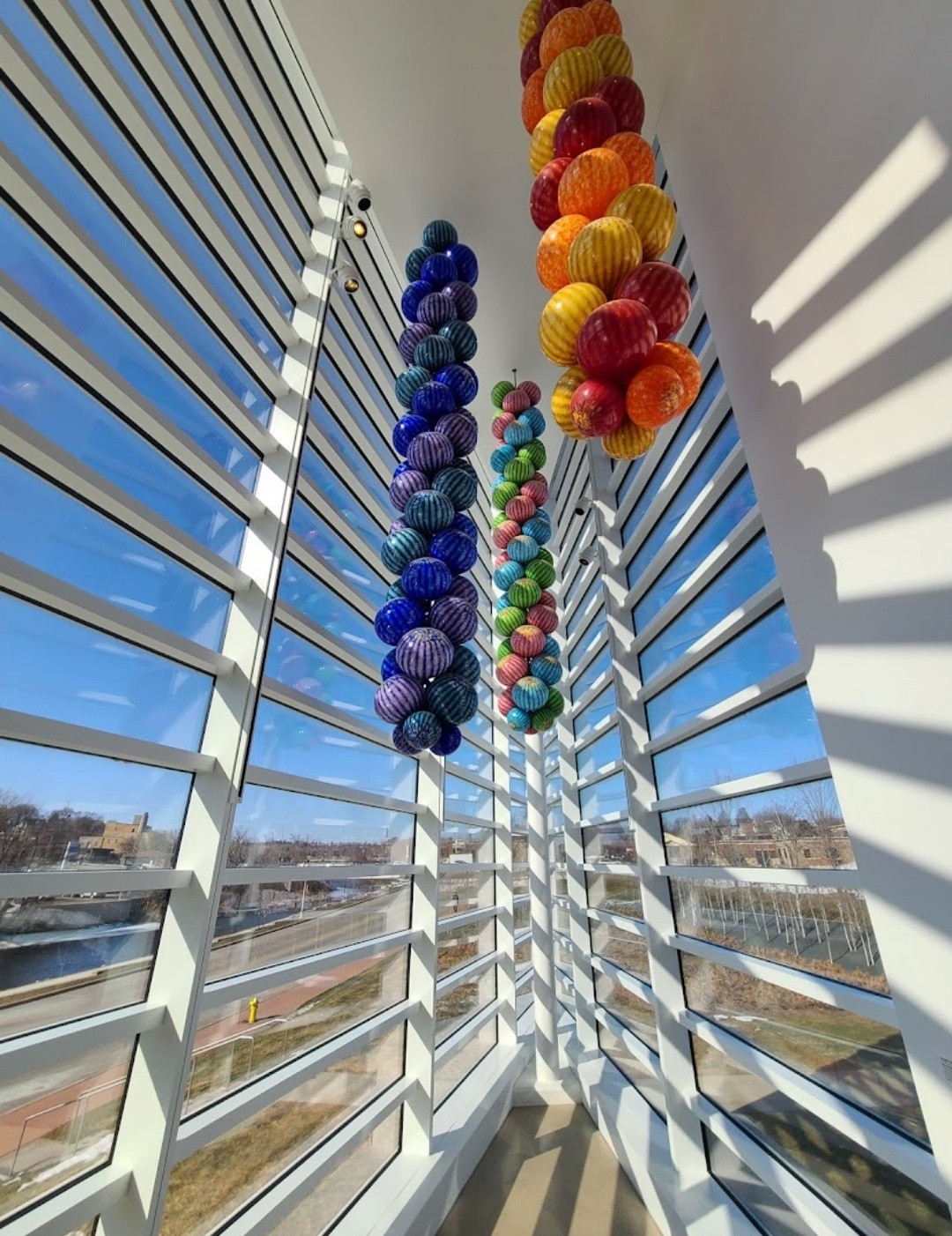 MOWA collects & exhibits contemporary & historical art from the state of Wisconsin with rotating exhibits and educational programs. 
---
Milwaukee Art Museum, MAM 
700 N. Art Museum Dr., Milwaukee, WI. (168 miles) mam.org, 414-224-3200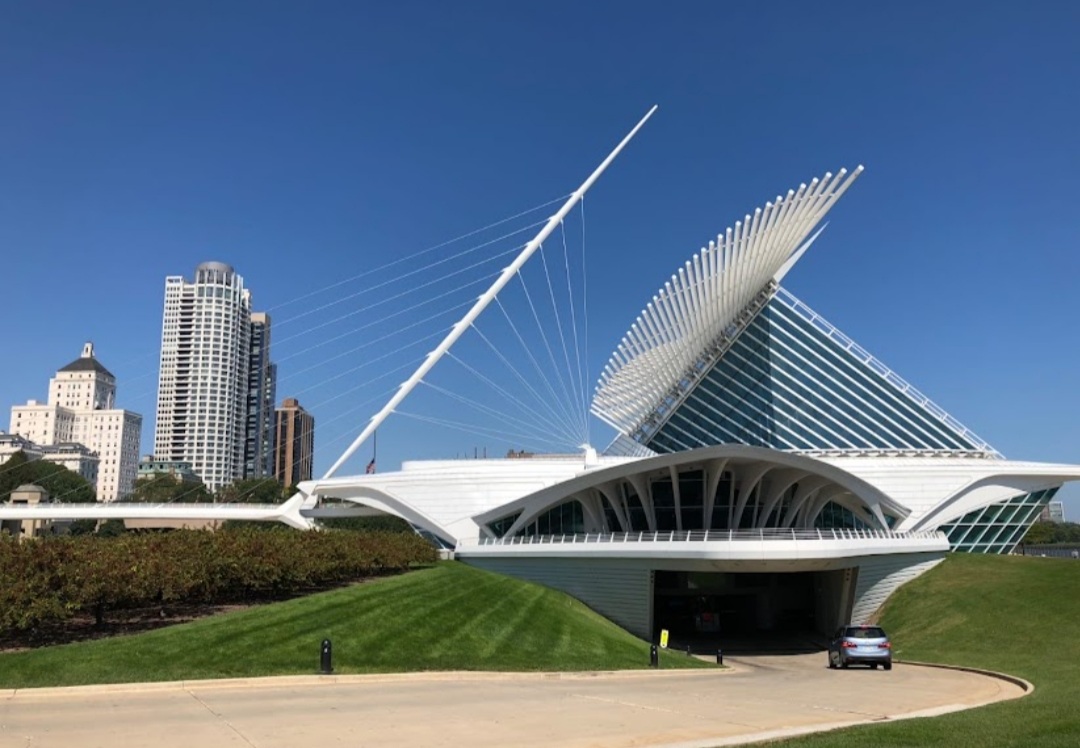 See works of art from antiquity to present day in Wisconsin's largest art museum, famous for its moving Burke Brise Soleil, with its 217 ft. wingspan. MAM's collection contains nearly 25,000 works of art. The museum holds one of the largest collections of works by Wisconsin native Georgia O'Keeffe. 
---
Frank Lloyd Wright Taliesin
5481 County Rd C, Spring Green, WI. (139 miles) taliesinpreservation.org 
608-588-7900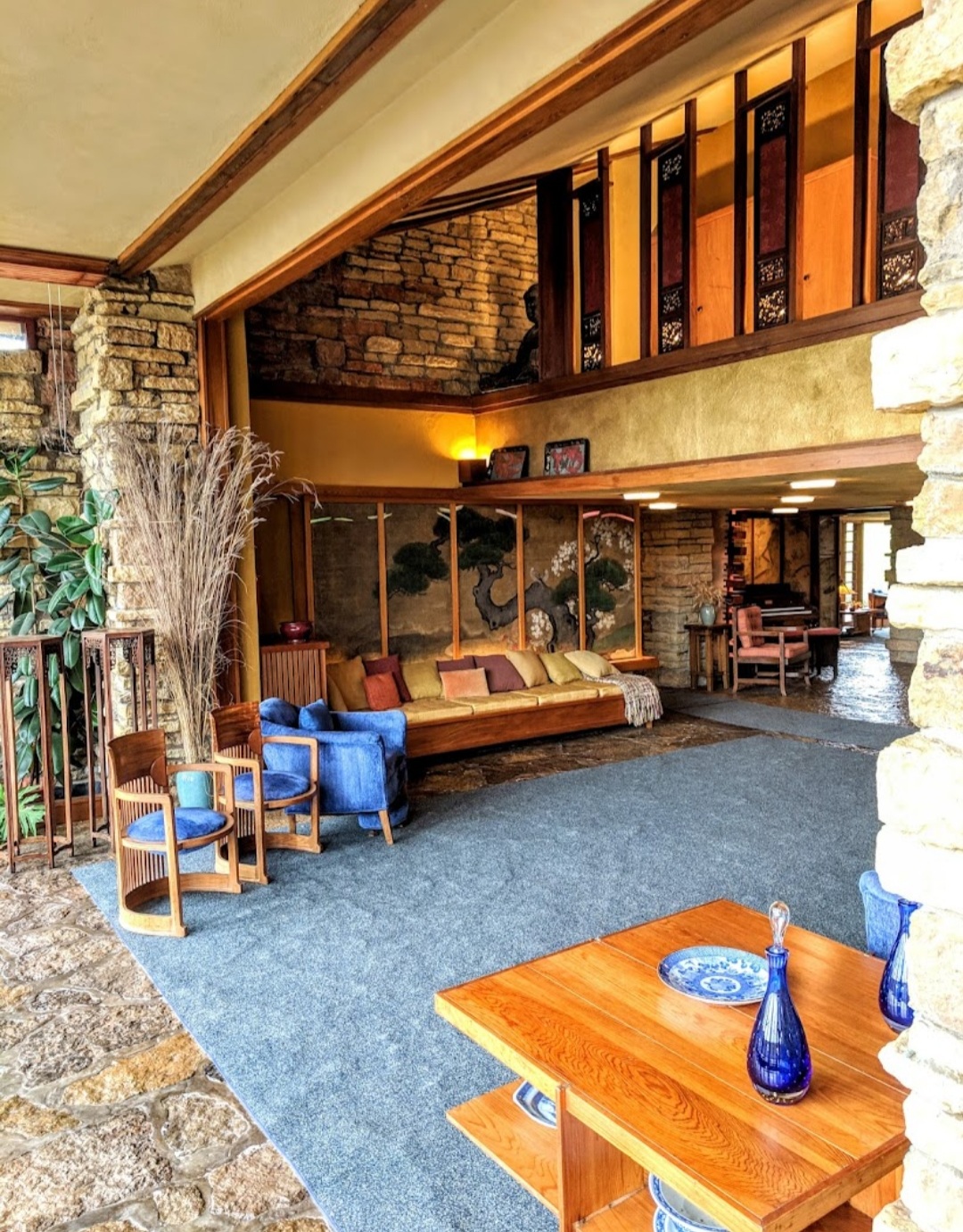 Visit the home, studio, school and 800 acre estate of Frank Lloyd Wright in Spring Green, WI. Immerse in Taliesin's unique mix of architecture, nature, food & farm. View the Driftless Area through the lens of Frank Lloyd Wright's vision where culture and nature converge.
---
John Michael Kohler Arts Center
608 New York Ave., Sheboygan, (64 miles) jmkac.org, 
920-458-6144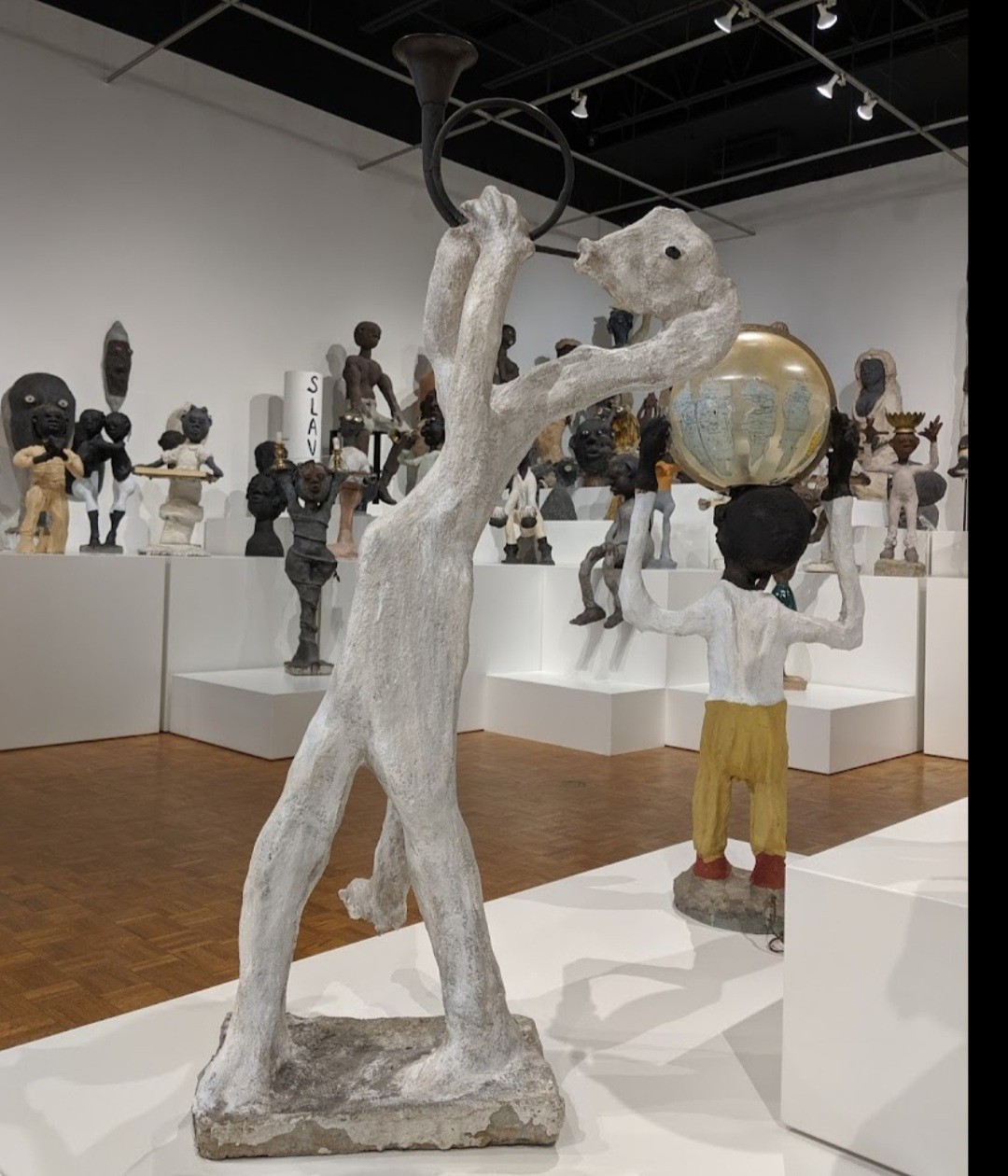 An independent, not-for-profit contemporary art museum & performing arts complex in Sheboygan. The center is known for its dedication to contemporary & self-taught artists who use commonplace materials & in particular artists from Wisconsin. The center holds the largest collection of Wisconsin-born artist Eugene Von Bruenchenhein's work in its collection, 14,000 pieces. Bruenchenhein was a prolific self-taught artist in photography, painting, ceramic & bone sculptures who did not receive much recognition until his death in 1983.
---
Kohler Design Center & History Museum 
101 Upper Rd., Kohler, WI. (61 miles) us.kohlerdesigncenter, 920-457-3699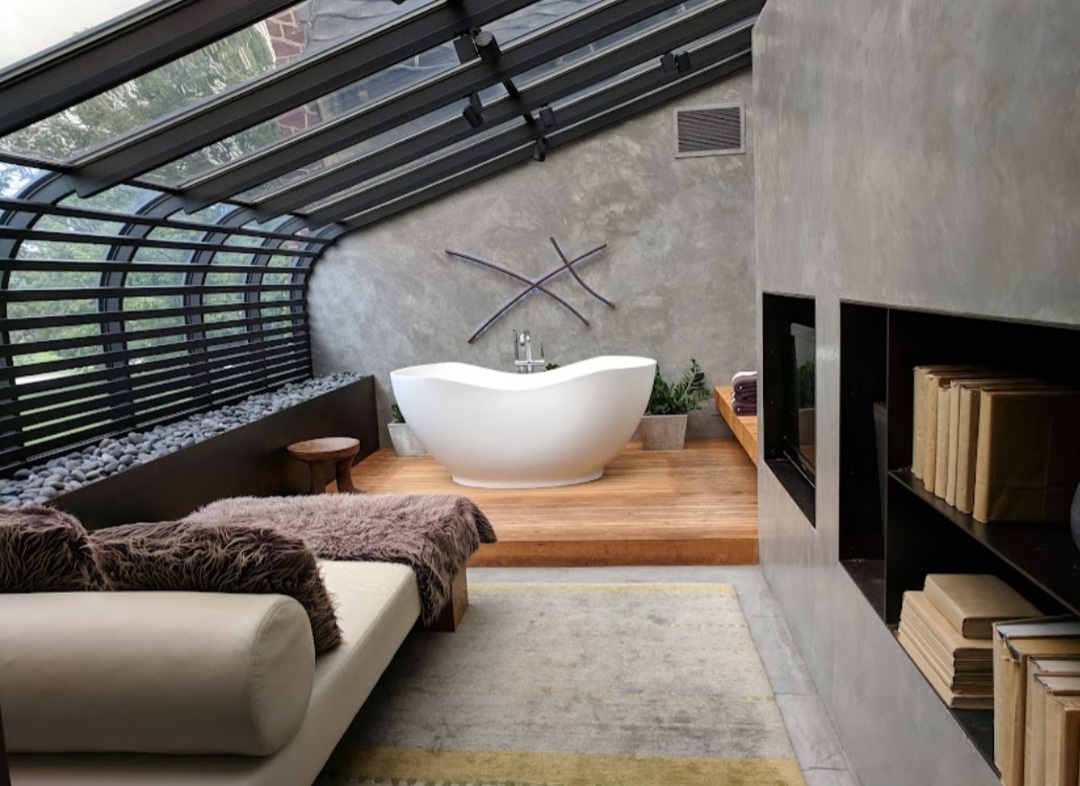 The Kohler Design Center is a three-level showcase of innovative product design, technology, creative achievement & American history. The 36,000 square foot space highlights the extensive array of quality Kohler products & is a source of inspiration for more than 150,000 consumers, builders, architects & designers each year. It represents Kohler's commitment to provide products that contribute to a higher level of gracious living.
---
Art Institute of Chicago
111 S. Michigan Ave., Chicago, IL, (193 miles) artic.edu, 312-443-3600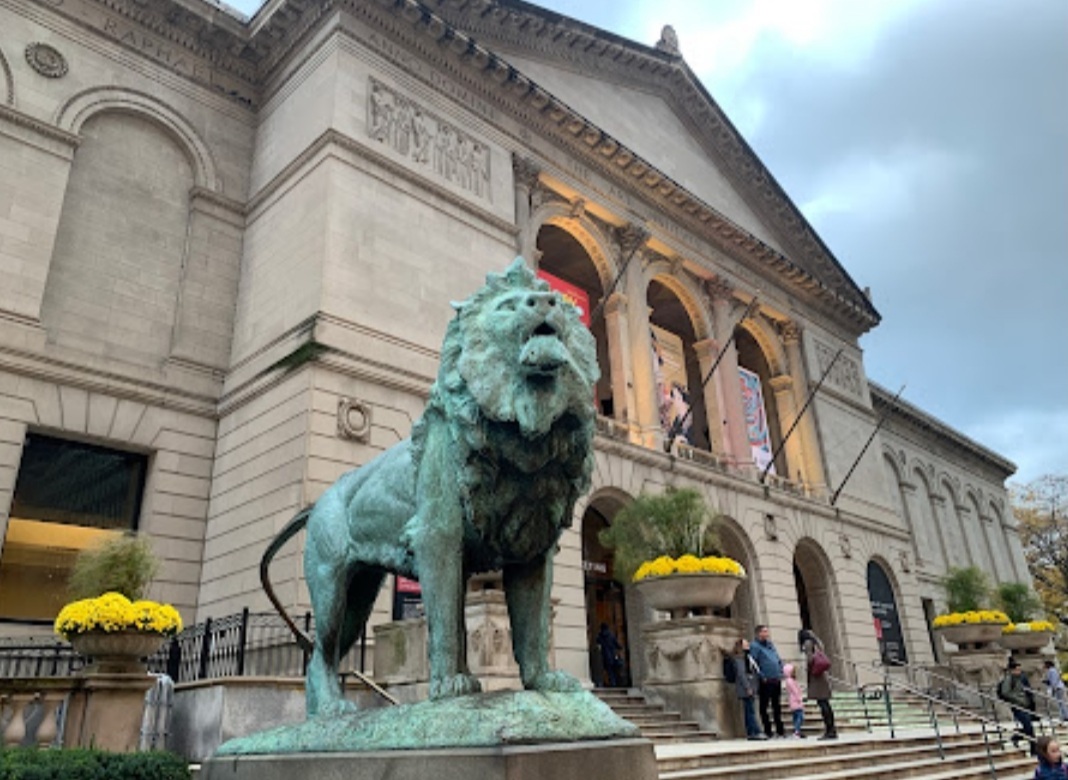 Located in downtown Chicago, the Art Institute founded in 1879 is one of the world's great art museums, housing a collection of almost 300,000 works of art that spans centuries and the globe. *Please note that the famed Arthur Rubloff Paperweight Collection is currently NOT on public