Glass Artist Studios & Galleries
Please contact all artists prior to arrange a time to visit. 
---
 Michael Meilahn Studio & Gallery 
N9268 Hwy M, Pickett, WI. (35 miles) michael-meilahn.com, 920-420-2945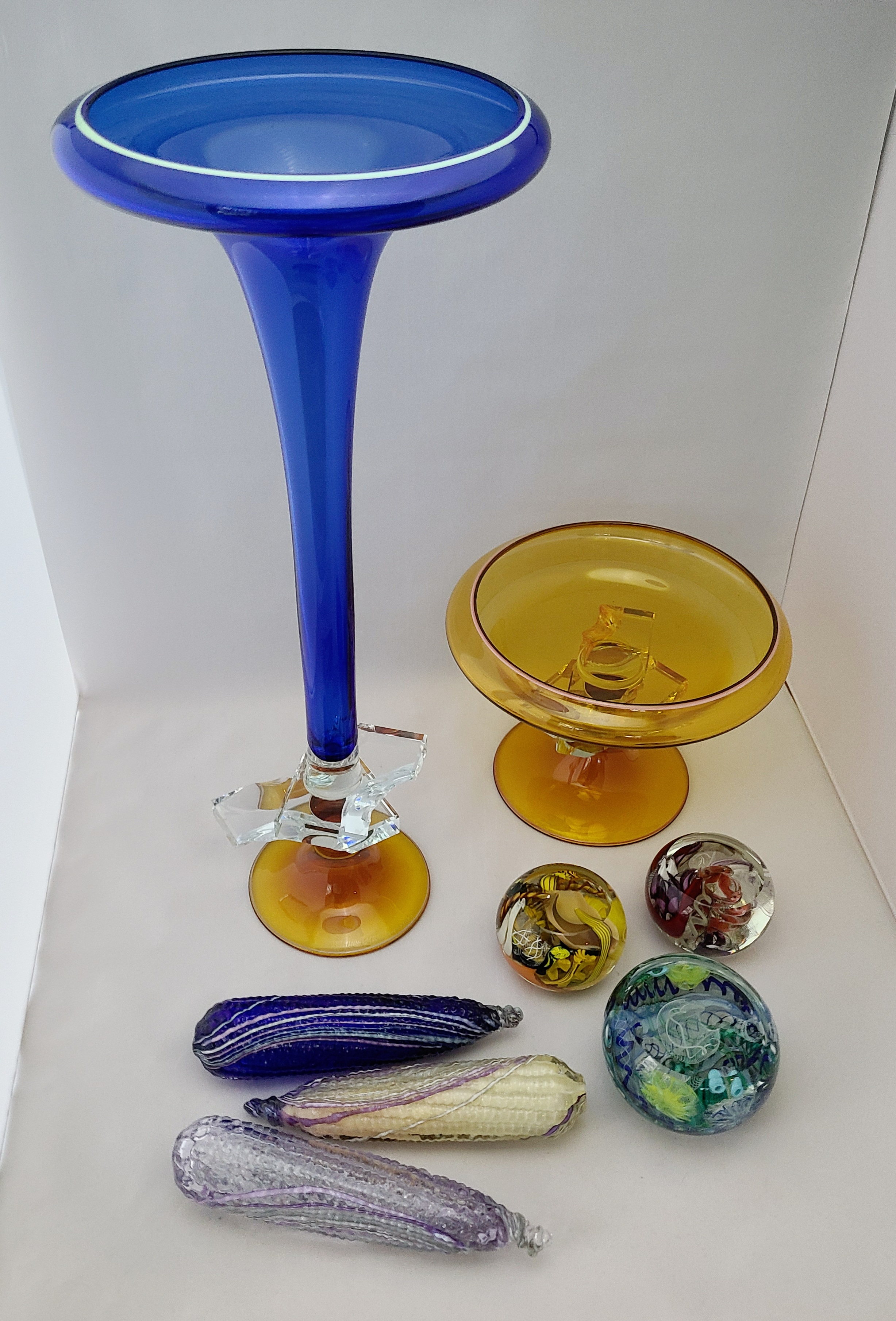 "Primordial Shift: The Art of Michael Meilahn" highlighting Mick's forty-plus year career in glass will be on exhibit at Bergstrom-Mahler Museum of Glass, April 23 through Aug. 21, 2022.  Mick's work reflects his life and lineage of being a crop farmer.
---
Hunting Studio Glass
W5257 Oak Tree Lane, Princeton, WI. (58 miles) weshuntingglass.com, 
920-229-4041.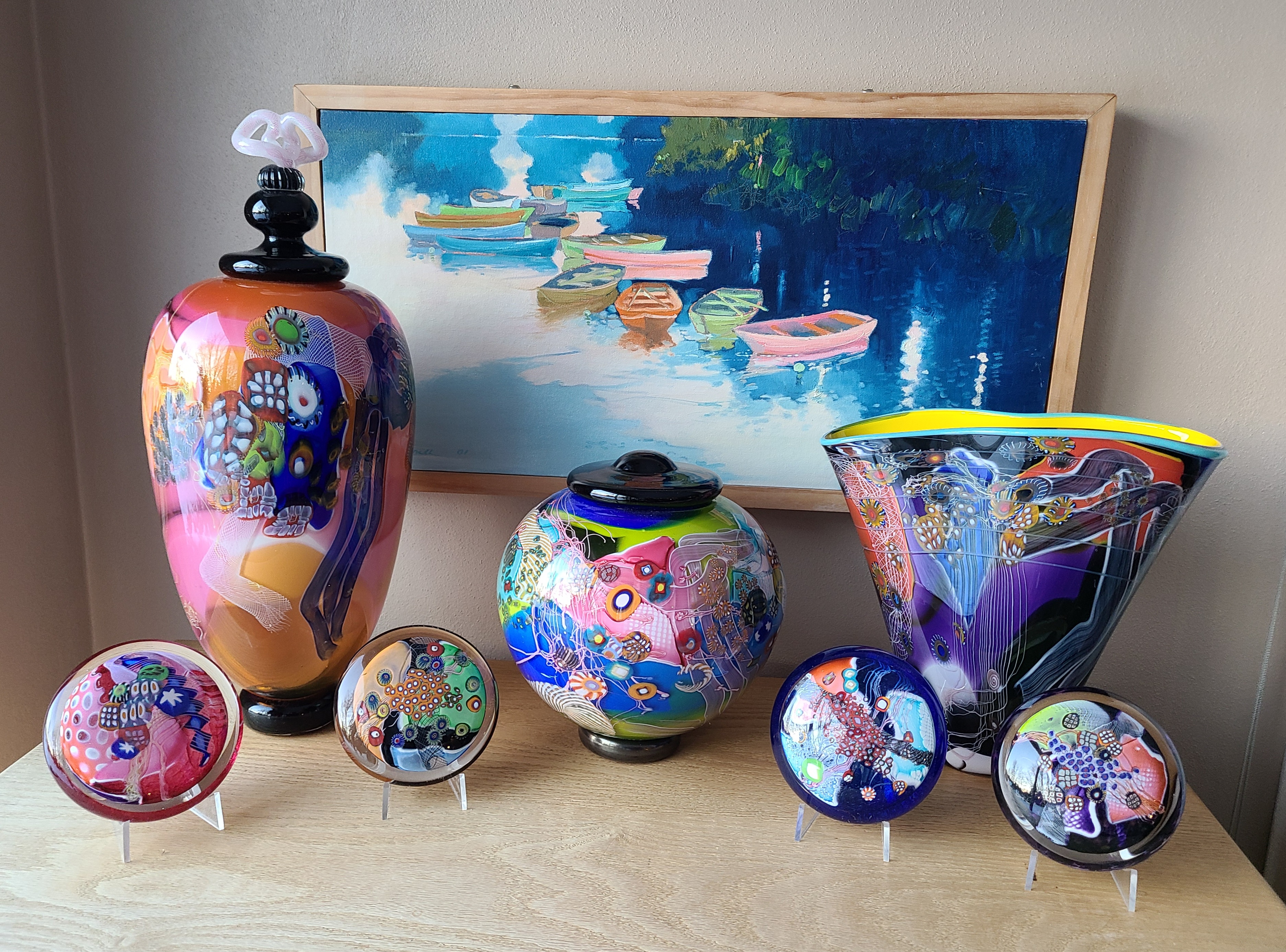 Father & son team, Wes & Wesley Huting are widely known for their vibrant Colorfield vessels & Optical sculptures inspired by central Wisconsin. Wes has been blowing glass for 40 years.
---
 Popelka Trenchard Gallery & Glass Studio. Door County
64 South 2nd Ave., Sturgeon Bay, WI. (78 miles) popelkaglass.com, stephanietrenchard.com, 920-743-7287
Established in 1997, Popelka Trenchard Glass is a working hot glass studio & fine art gallery in Door County, where internationally known Jeremy Popelka & Stephanie Trenchard work and teach. Their main focus are cast glass sculptures with painted inclusions and murrini blown glass. 
---

Deanna Clayton Art Glass Studio, Gallery & Classroom. Door County 
2571 County Q, Sister Bay, WI. (107 miles) deannaclayton.com, 920-421-1604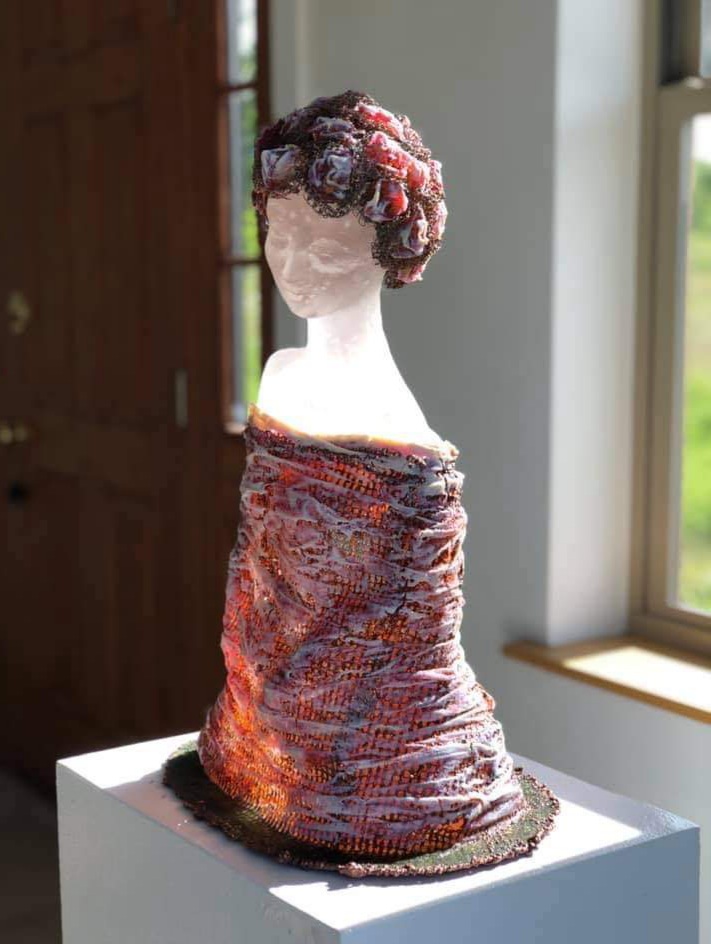 Deanna creates her unique glass sculptures & touching figurative work through the pate de verre glass casting technique. Deanna also teaches pate de verre glass casting classes at the Bergstrom-Mahler Museum of Glass. 
---

K. Allen Gallery & Glass Blowing Studio. Door County
9991 State Hwy 57, Sister Bay, WI (107 miles) k.allengallery.com, 920-421-1694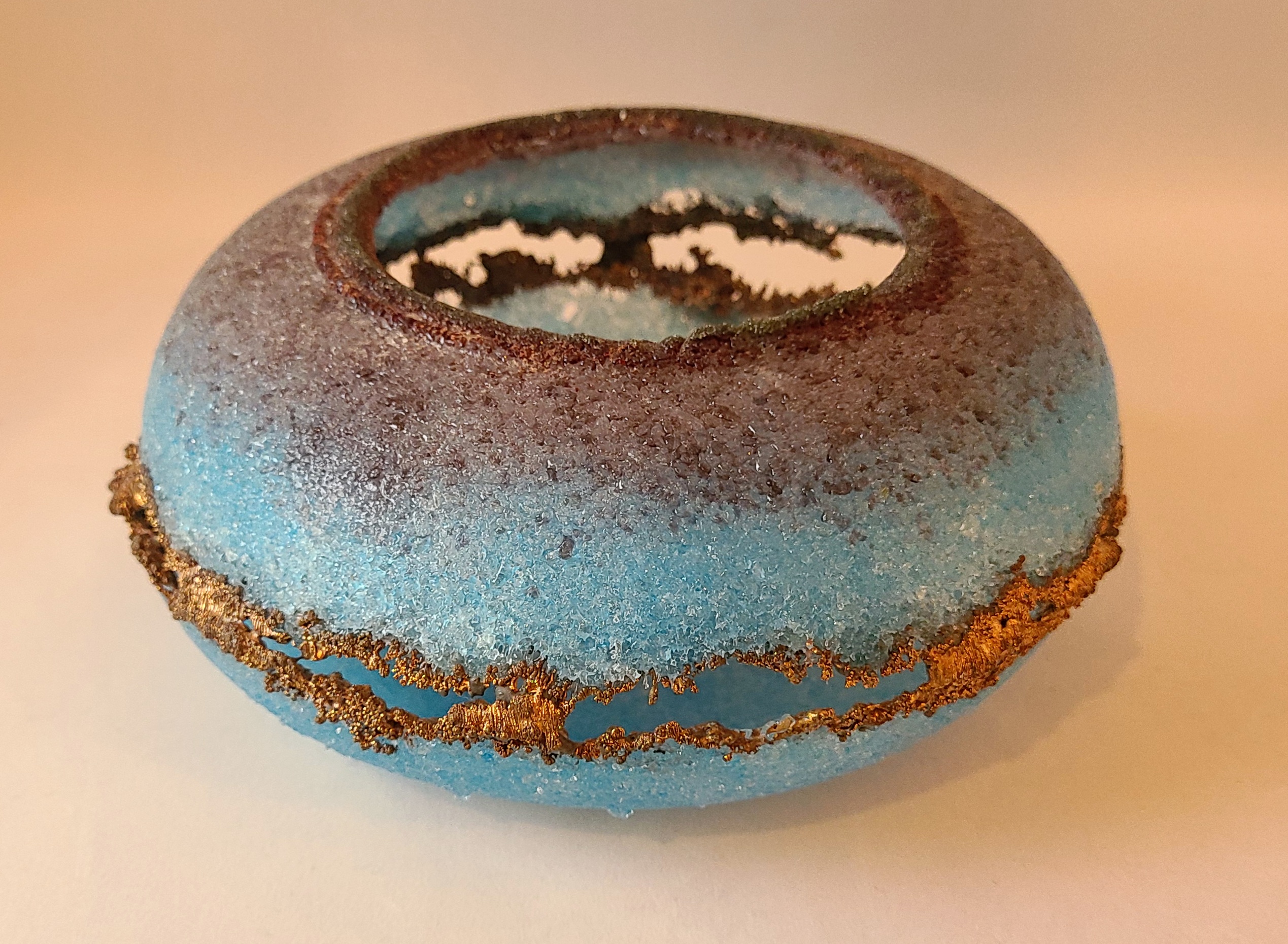 Glass artist Keith Clayton features his & a wide variety of nationally known glass artist's work.